Our Commitment to Health & Safety
PureClean In Partnership With Proctor & Gamble Professional
The health and safety of our guests and team members continues to be our highest priority. To ensure you can book and stay with absolute confidence, we have Sutton Place PureClean. A guest assurance program that elevates our existing high standards of hygiene and cleanliness procedures and embraces a partnership with cleaning experts from Procter & Gamble Professional. We utilize their trusted sanitizing and disinfecting brands, innovations, and industry-leading hygiene protocols so you can enjoy a pleasant guest experience with complete peace of mind.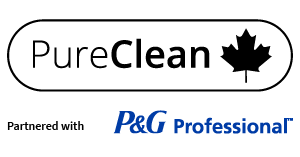 Health & Safety At Our Hotels
Sutton Place PureClean - a partnership with cleaning experts from Procter & Gamble Professional.
Enhanced health & safety training procedures for our team members.
Regular sanitization of the check-in area and touchless express check-out.
Hand sanitization stations remain at primary entrances and key high-traffic areas.
Driving Sustainability With PureClean
By partnering with P&G Professional, our on-premise laundry operation can reduce energy usage by 7% and reduce water usage by 40%. That's the equivalent of 1 million water bottles per hotel, per year!
Stayover housekeeping service is offered at the request of the guest. This minimizes our laundry load, which further reduces water and energy usage.
P&G Professional's concentrated formulas mean fewer deliveries, which in turn lessens our carbon footprint.
P&G Professional is now purchasing 100% renewable electricity in the U.S., Canada, and Western Europe.