Contact Us & Directions
How was your stay with us? Did we meet all your expectations? We want your stays at our hotels to be the best they can be. You talk, we listen.
For reservations, call us on: 1.866.378.8866
How to get to the hotel
Questions or comments? Reach out to us directly because we want to help.
1700 Grafton Street,
Halifax, Nova Scotia B3J 2C4
The Sutton Place Hotel Halifax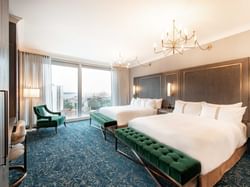 As you pass through the doors of The Sutton Place Hotel Halifax, you're greeted in our lobby with European allure, style and substance that is unprecedented in the heart of downtown.