Two Bedroom Suite
Coming in at a comfortable range of 912-to-1,019-square-feet, this two-bedroom and two-bathroom suite reaches new heights of premium comfort. Each private bedroom features a king bed and a 32" TV. There is a possibility to split the beds to make twins, but this is done by request only and is not guaranteed. The suite also includes a pull-out sofa queen bed in the living room.
With a large balcony to give you some of the best views around, you also have a living space that provides large windows and 9-foot ceilings for that true lodge feeling. There are all the amenities you could want, including accent tables, comfy chairs, free high-speed WiFi, air conditioning and heat controls, 42" flat-screen TV, and a gas fireplace.
For your convenience, there's a kitchen featuring high-end Miele appliances, coffee maker, full fridge, microwave, stovetop burner, dishwasher, kettle, toaster, cookware, tableware, sink, and granite countertops.
Your stylish private bath includes Kohler fixtures, double vanity, soaker tub and shower configuration, rain showerhead, as well as bathrobe and other amenities. The second bonus bath features one sink, and a stand-alone shower.
And, depending on your length of stay, there's even a washer and dryer for you to use anytime you'd like.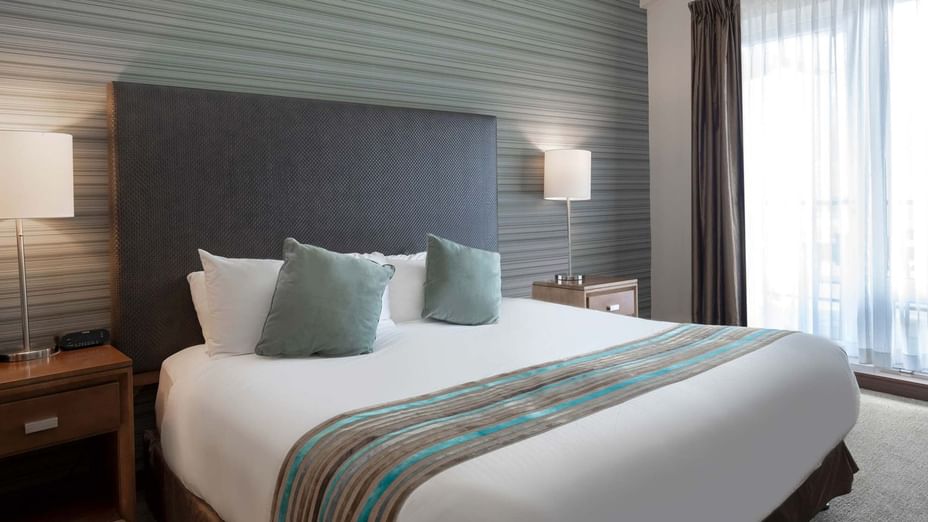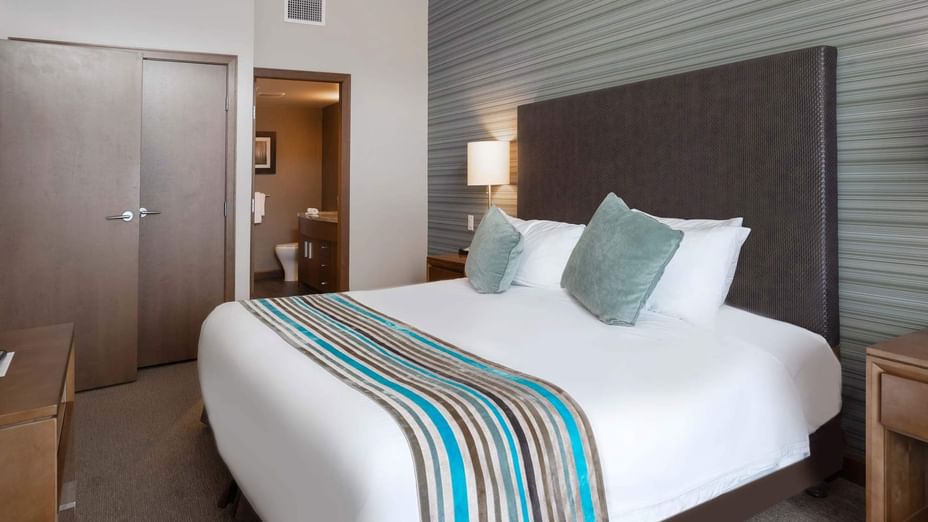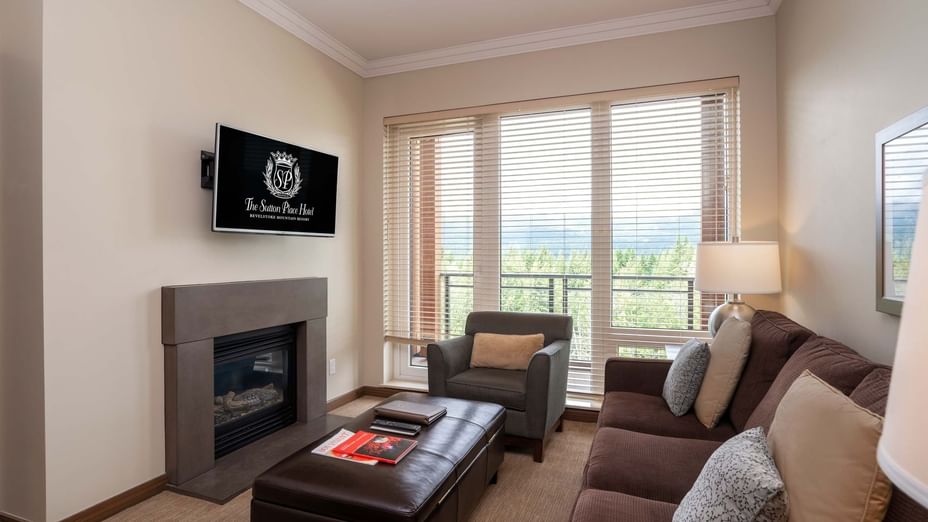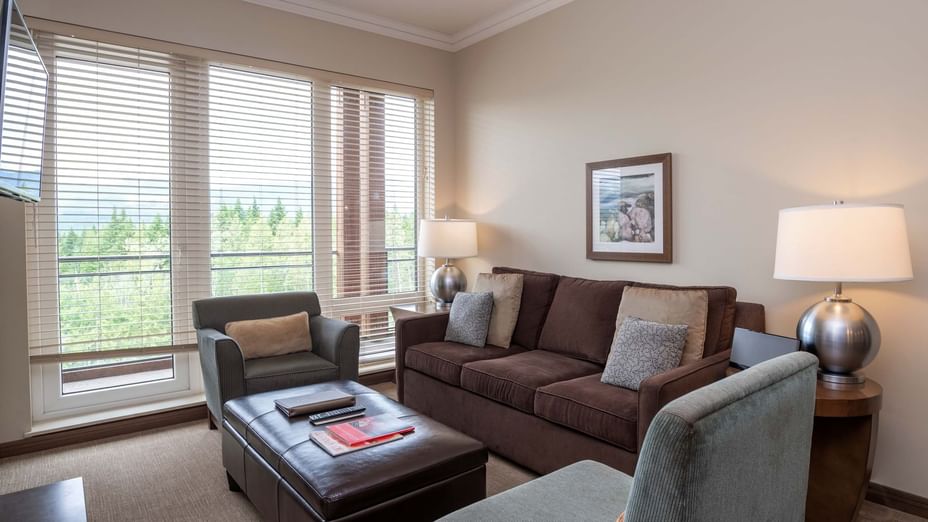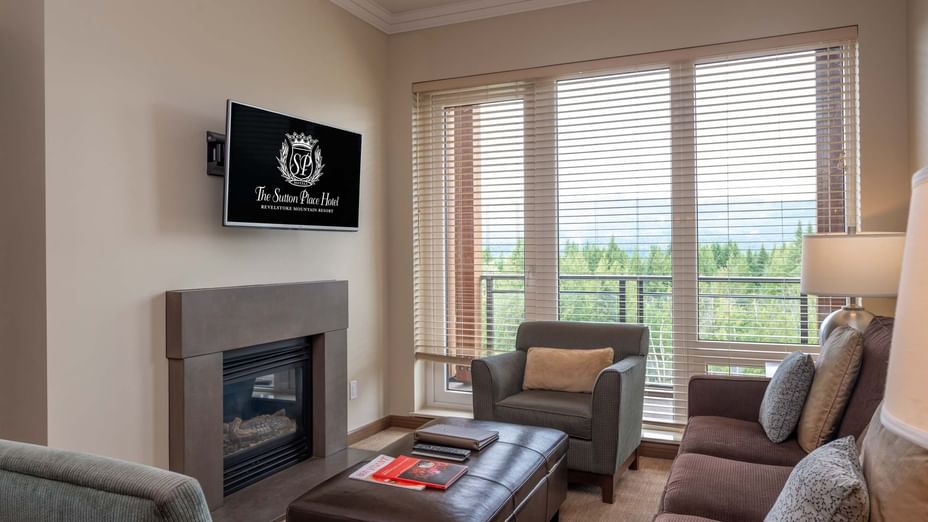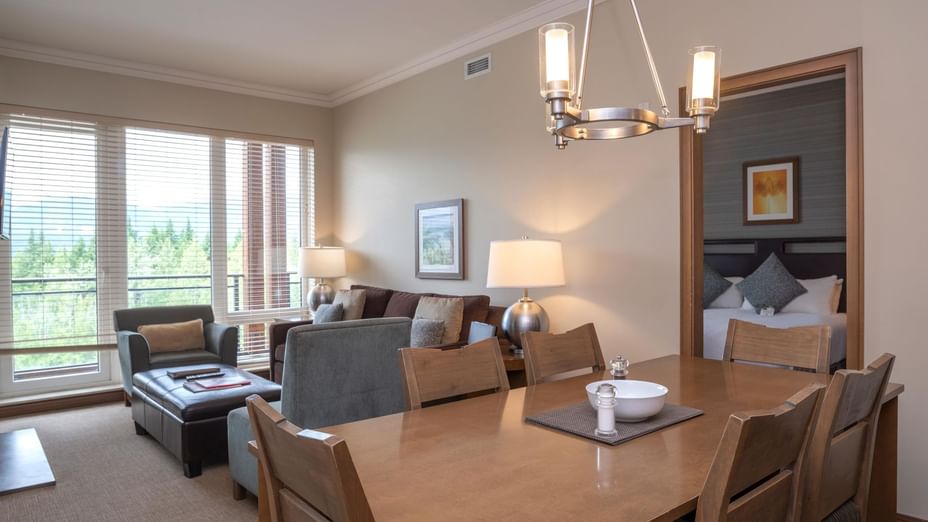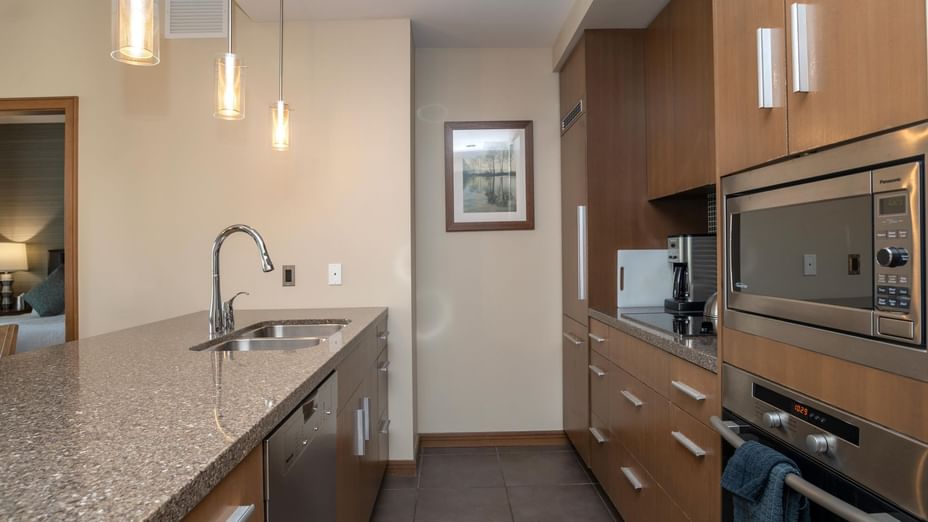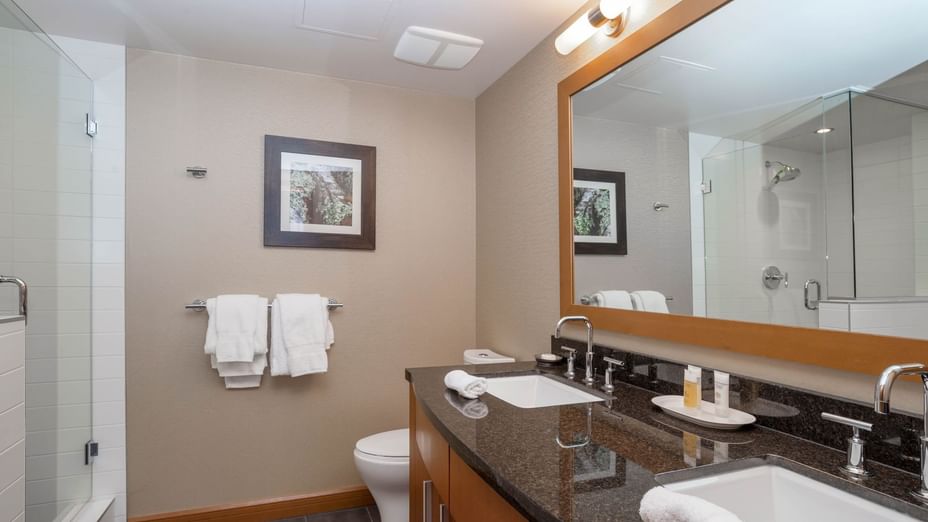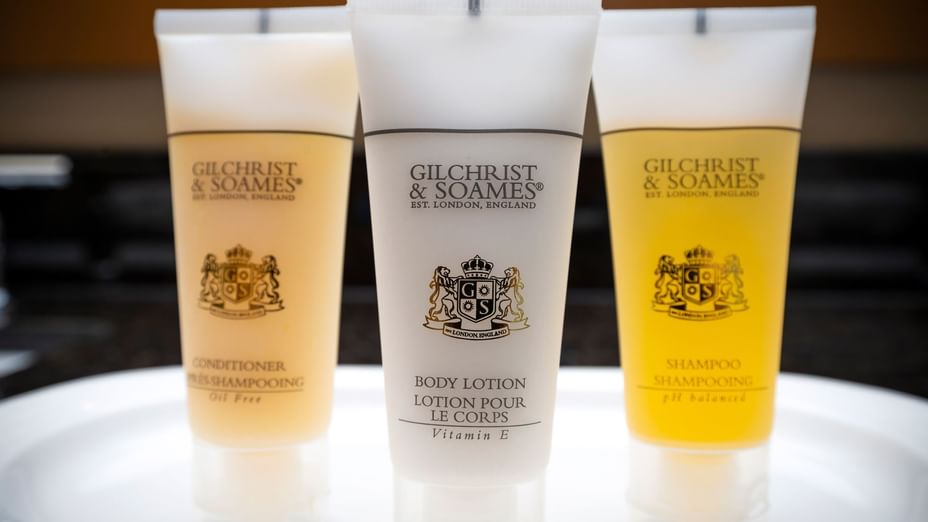 In-Room Amenities
1 Pull-Out Sofa Bed (Queen)
Private 4-Piece Bathroom with Toilet, Sink, Tub & Separate Shower