Flexible Vancouver Meeting Spaces at The Sutton Place Hotel
Our hotel's catering and sales professionals can help create a package to suit every specific need and budget, from business luncheons to large conferences. All conference facilities feature individual light and temperature controls and are adaptable to various styles – reception, theatre, classroom, boardroom, U-shape, and hollow square (with the exception of Salon Monet and Salon Degas, as they are best suited for smaller groups requiring boardroom configuration). No matter the size, the in-house audio-visual company can fulfill your requests from a single microphone to the most sophisticated equipment.
For more information about our meeting facilities, catering options, or menu planning, please call our Sales & Catering professionals at 604.682.5511 or complete our Online RFP (Request for Proposal).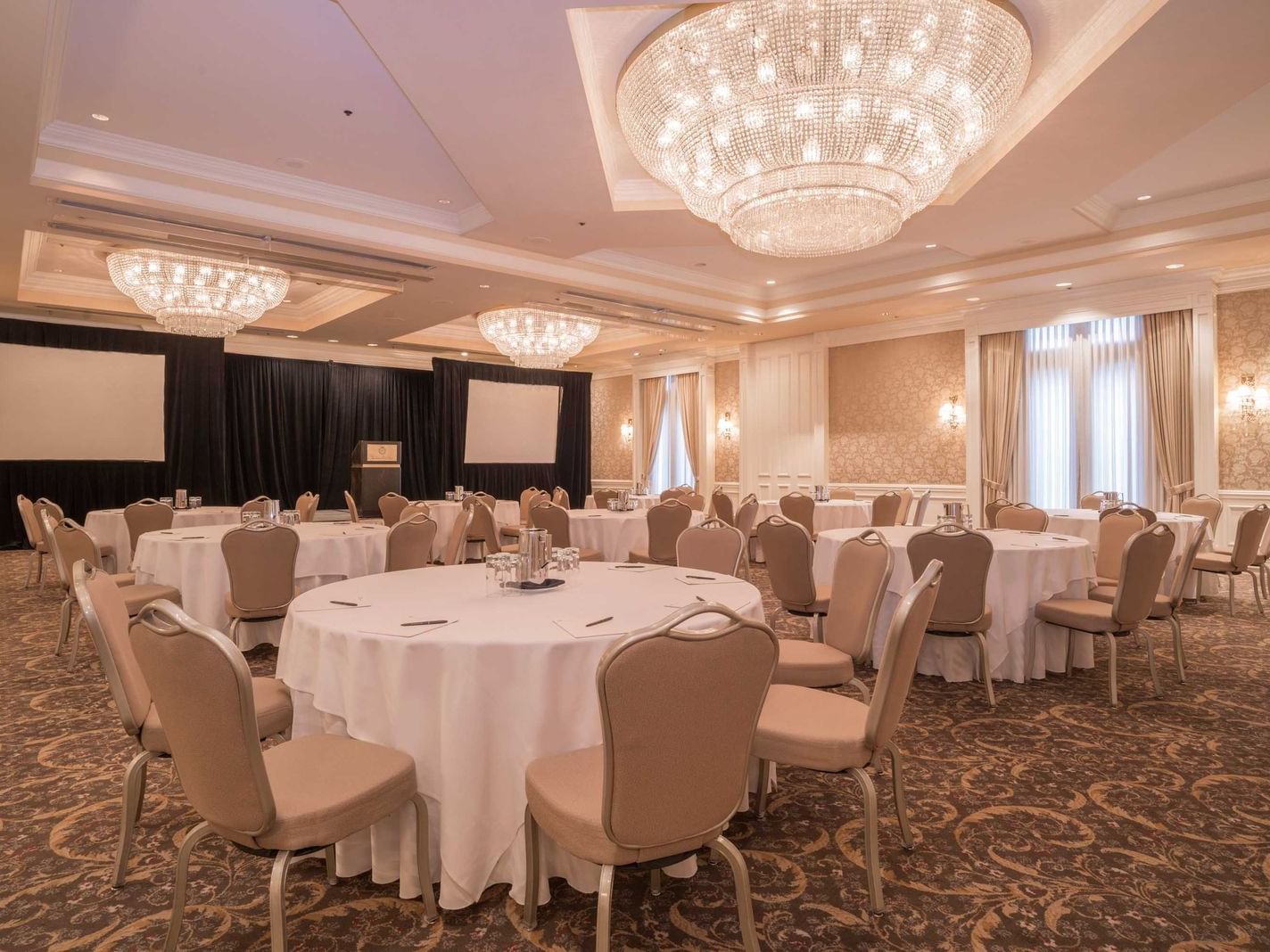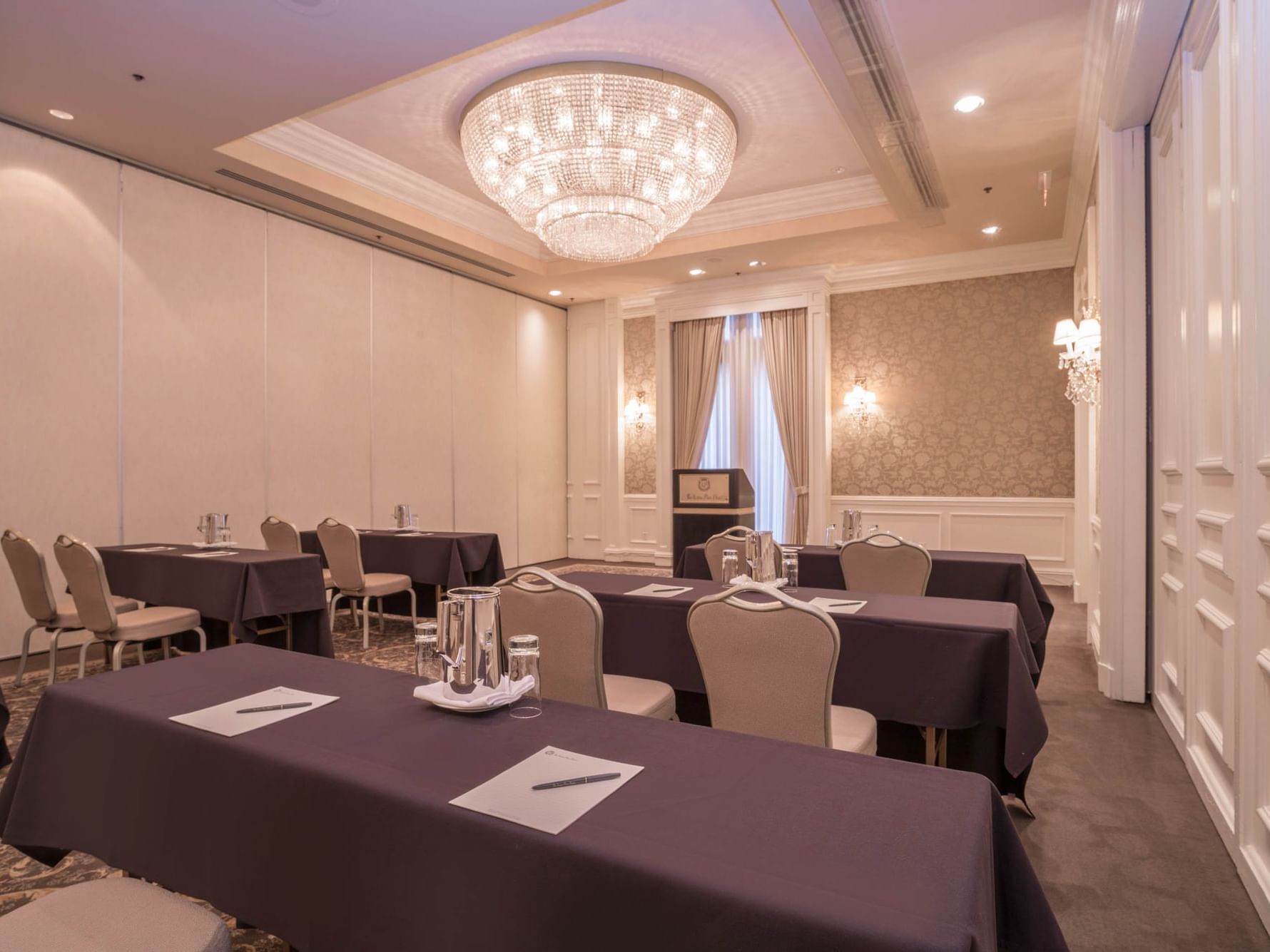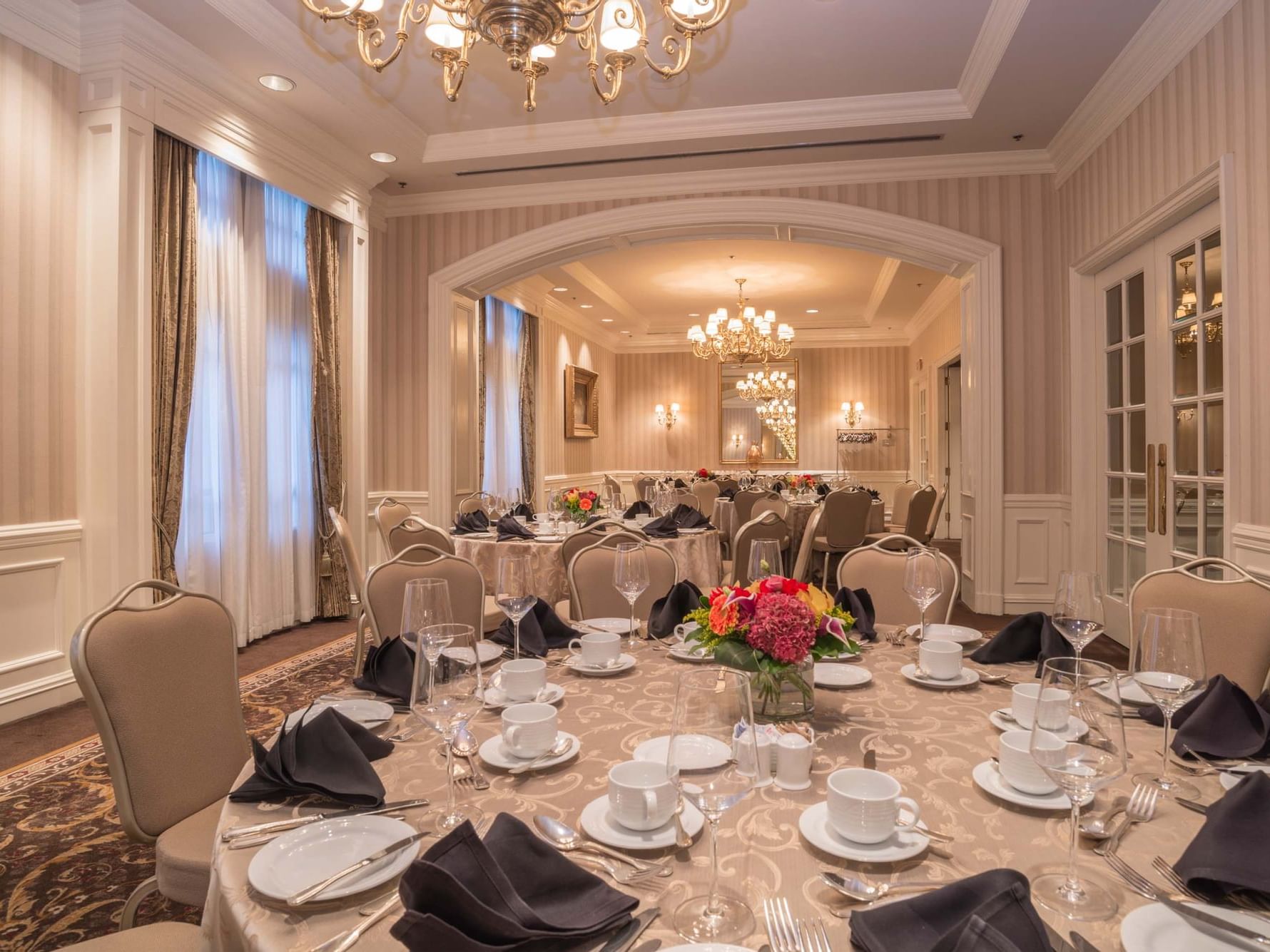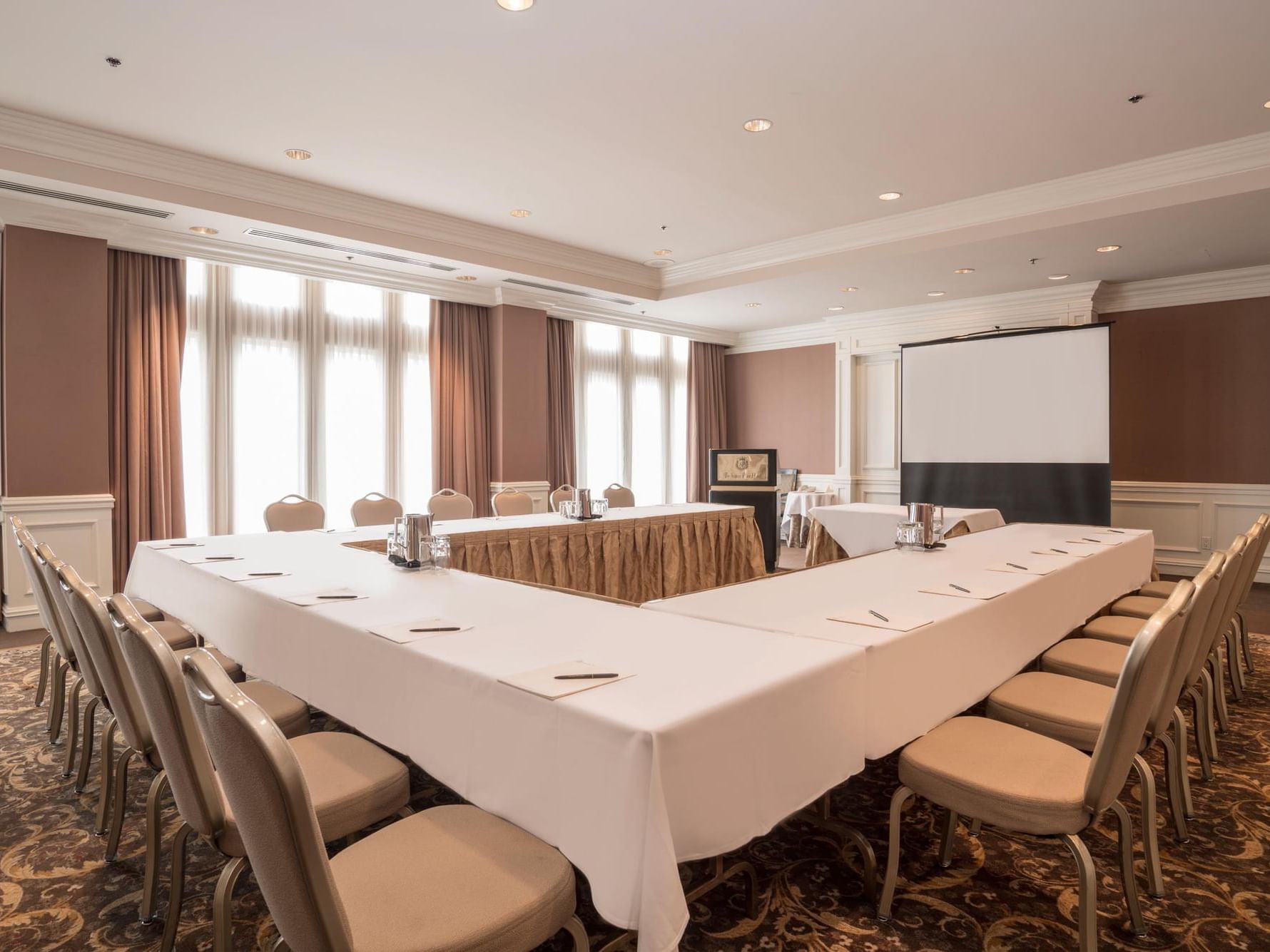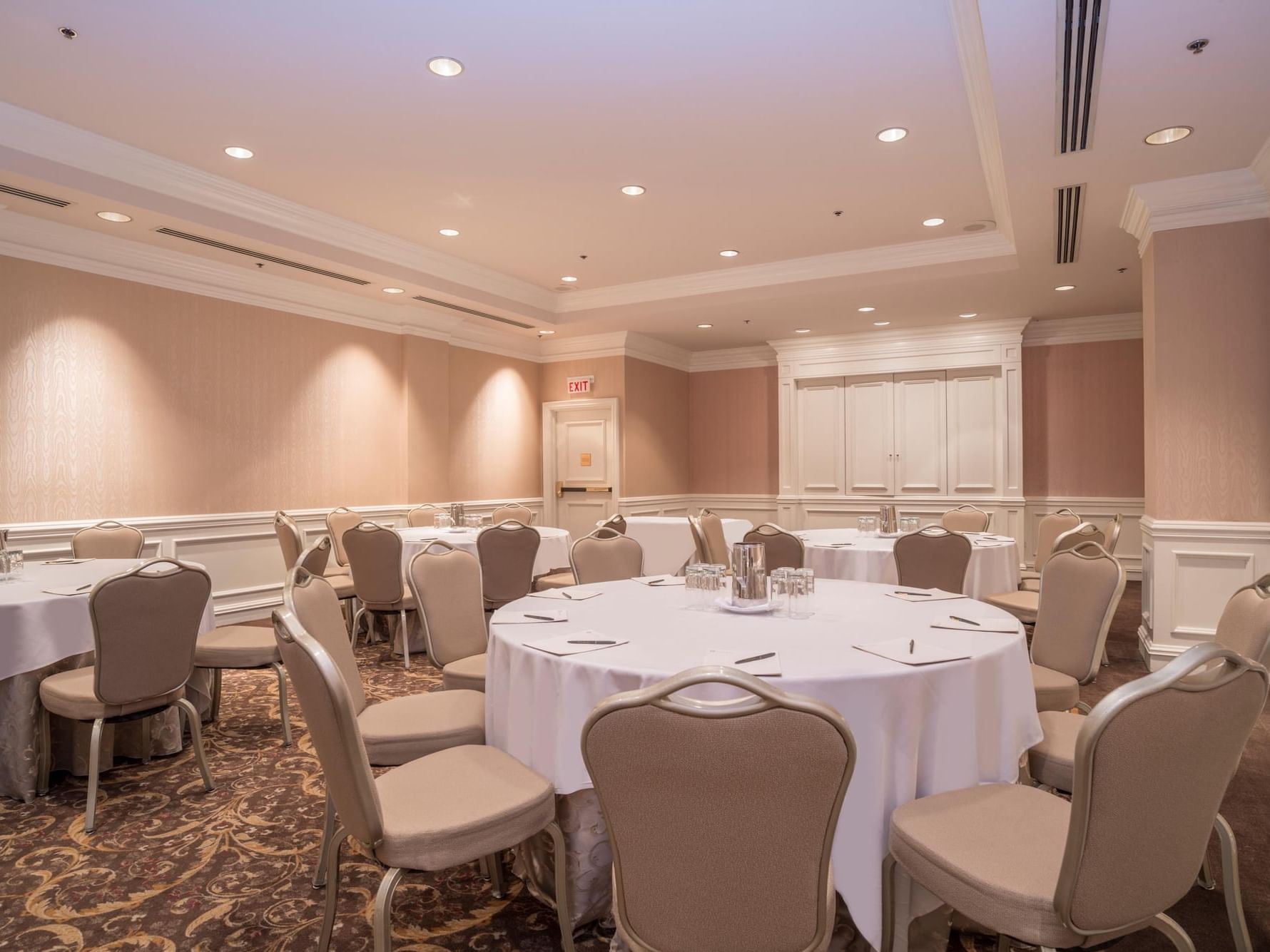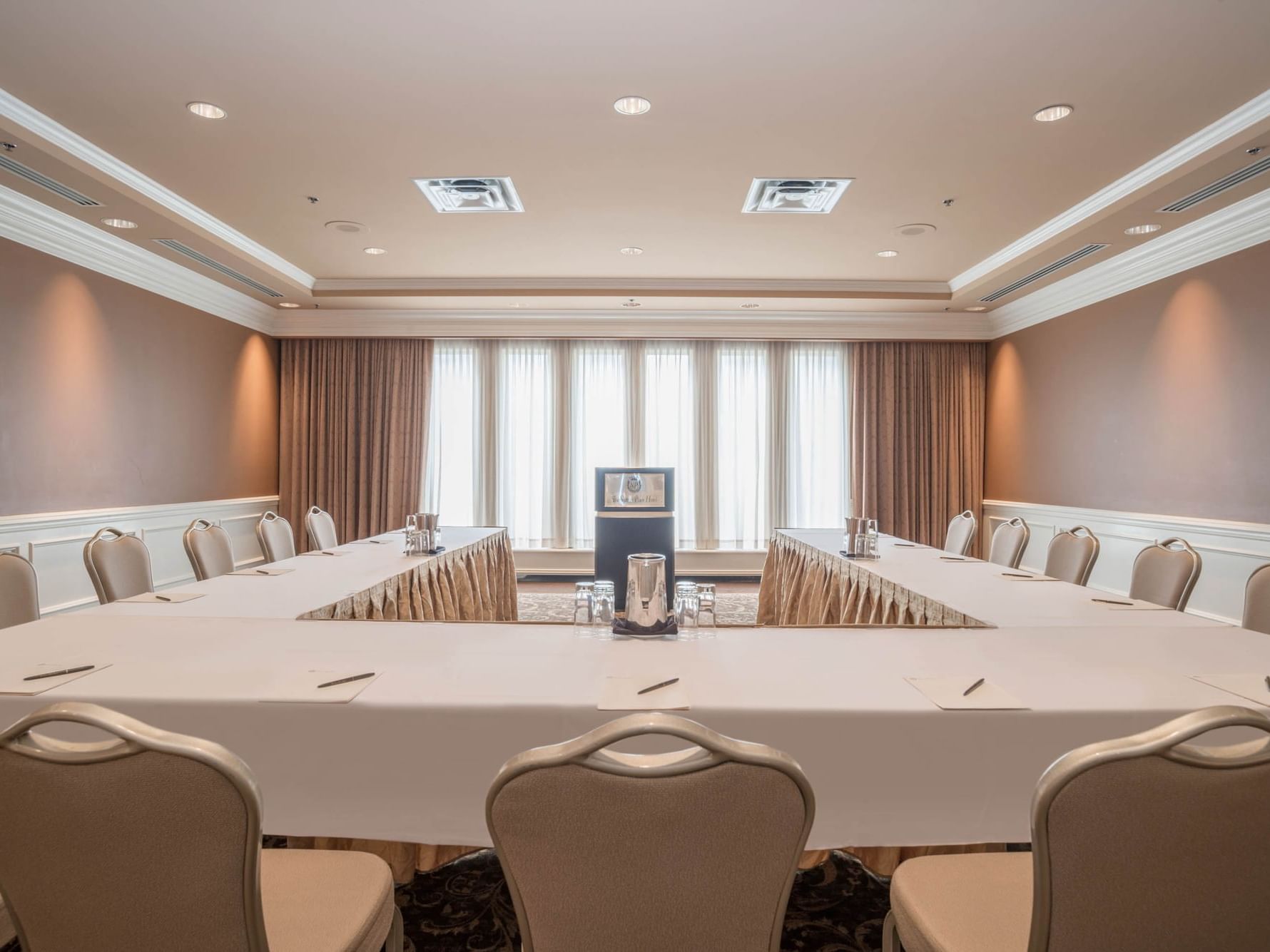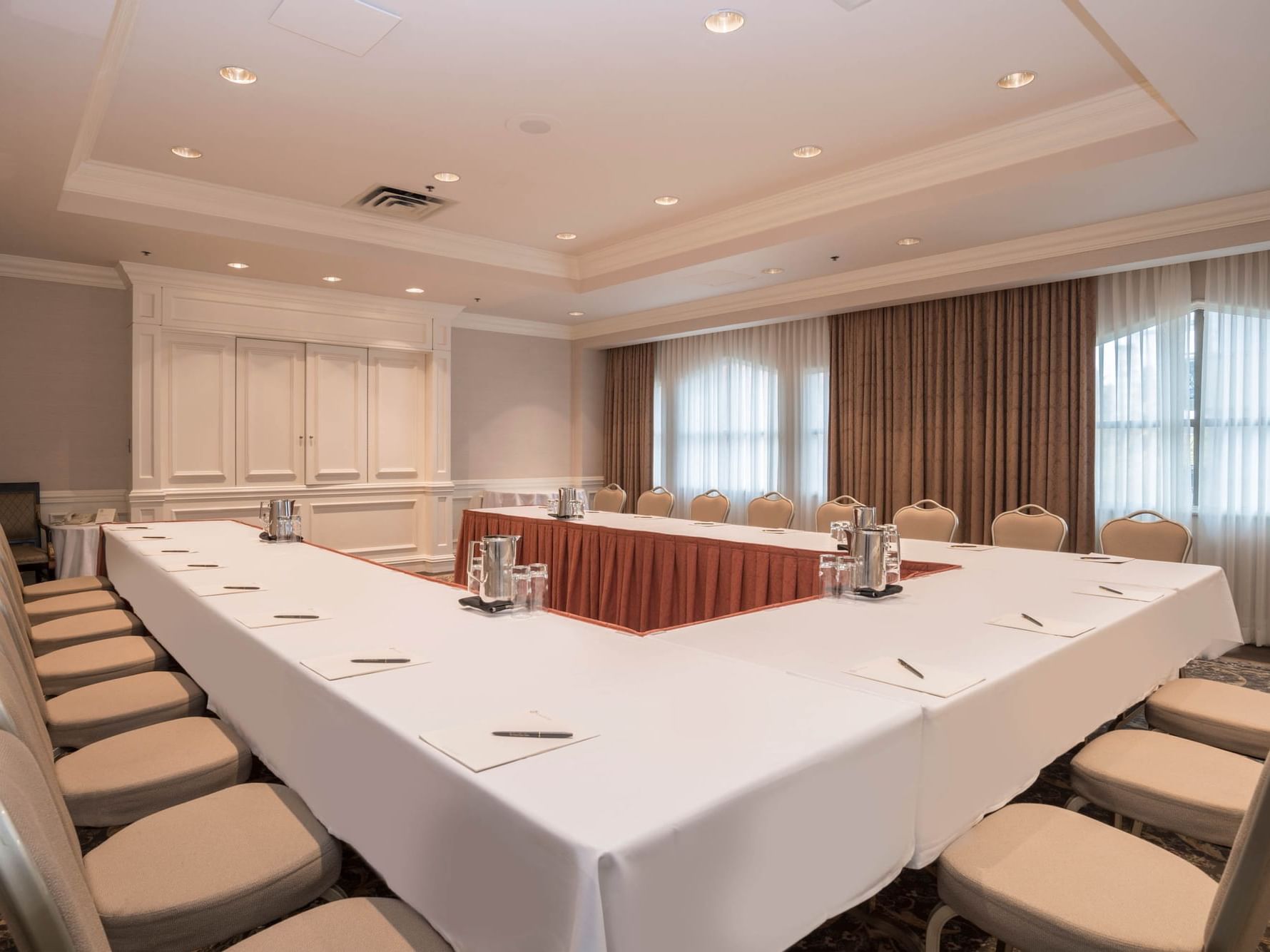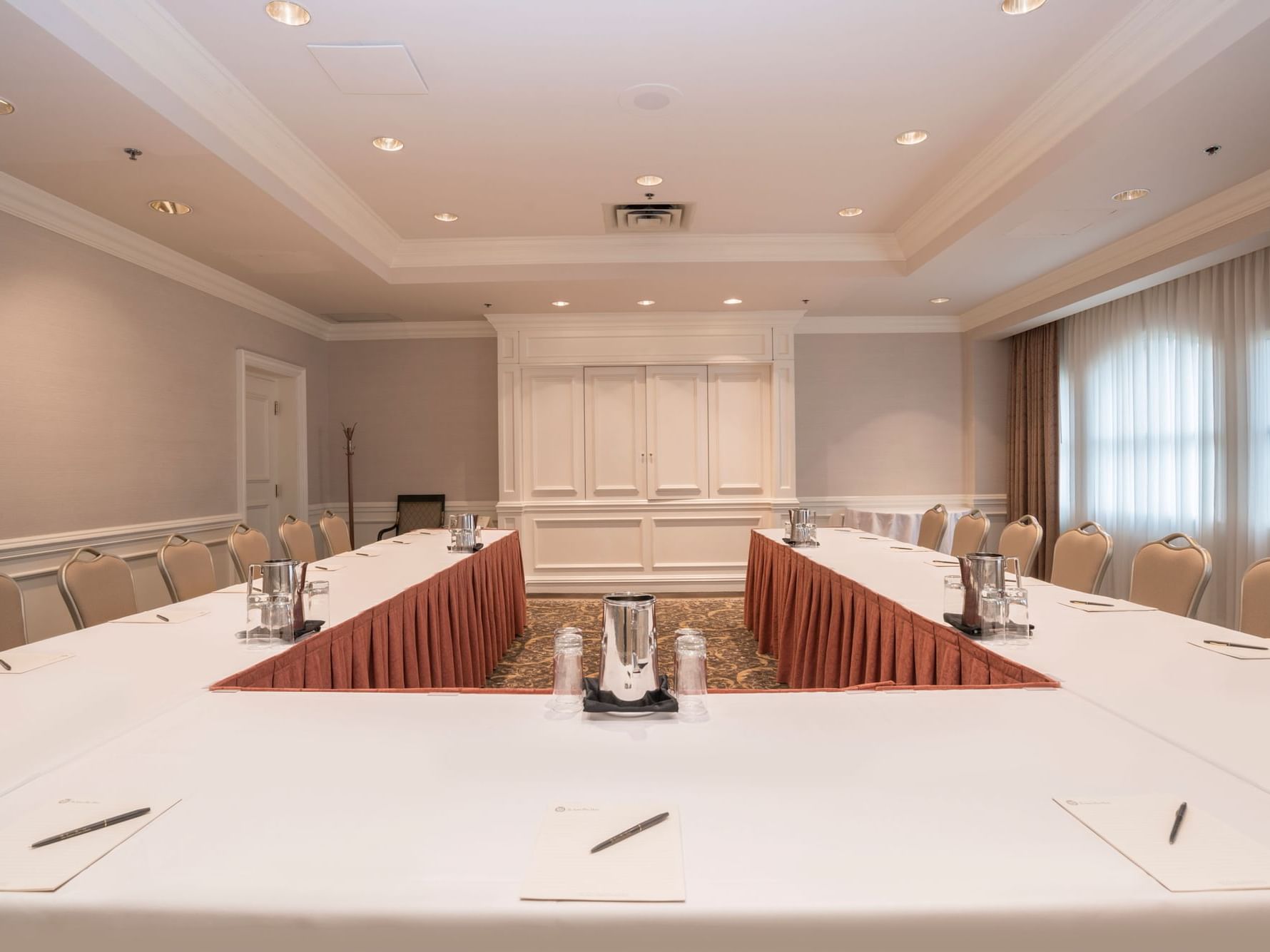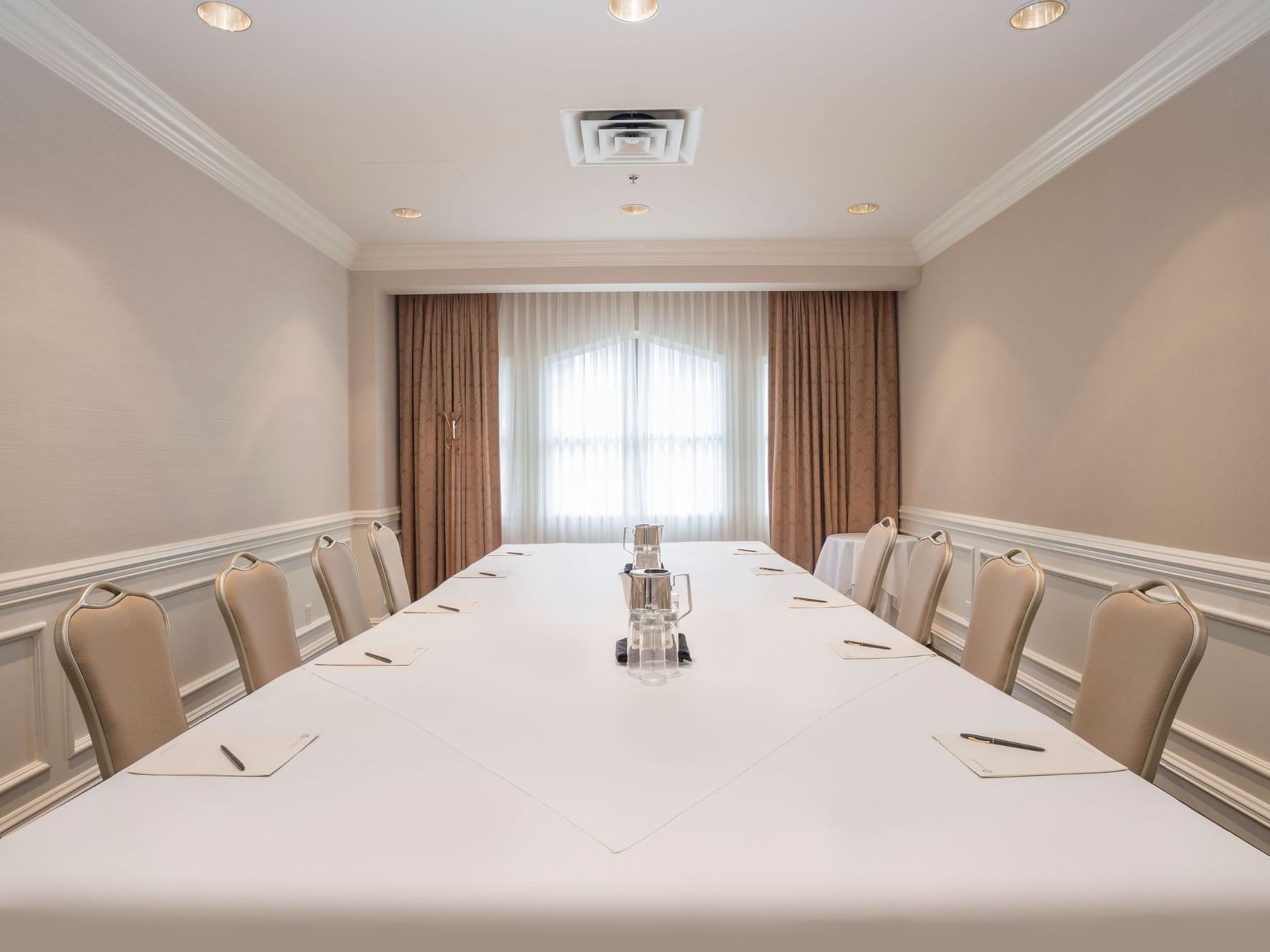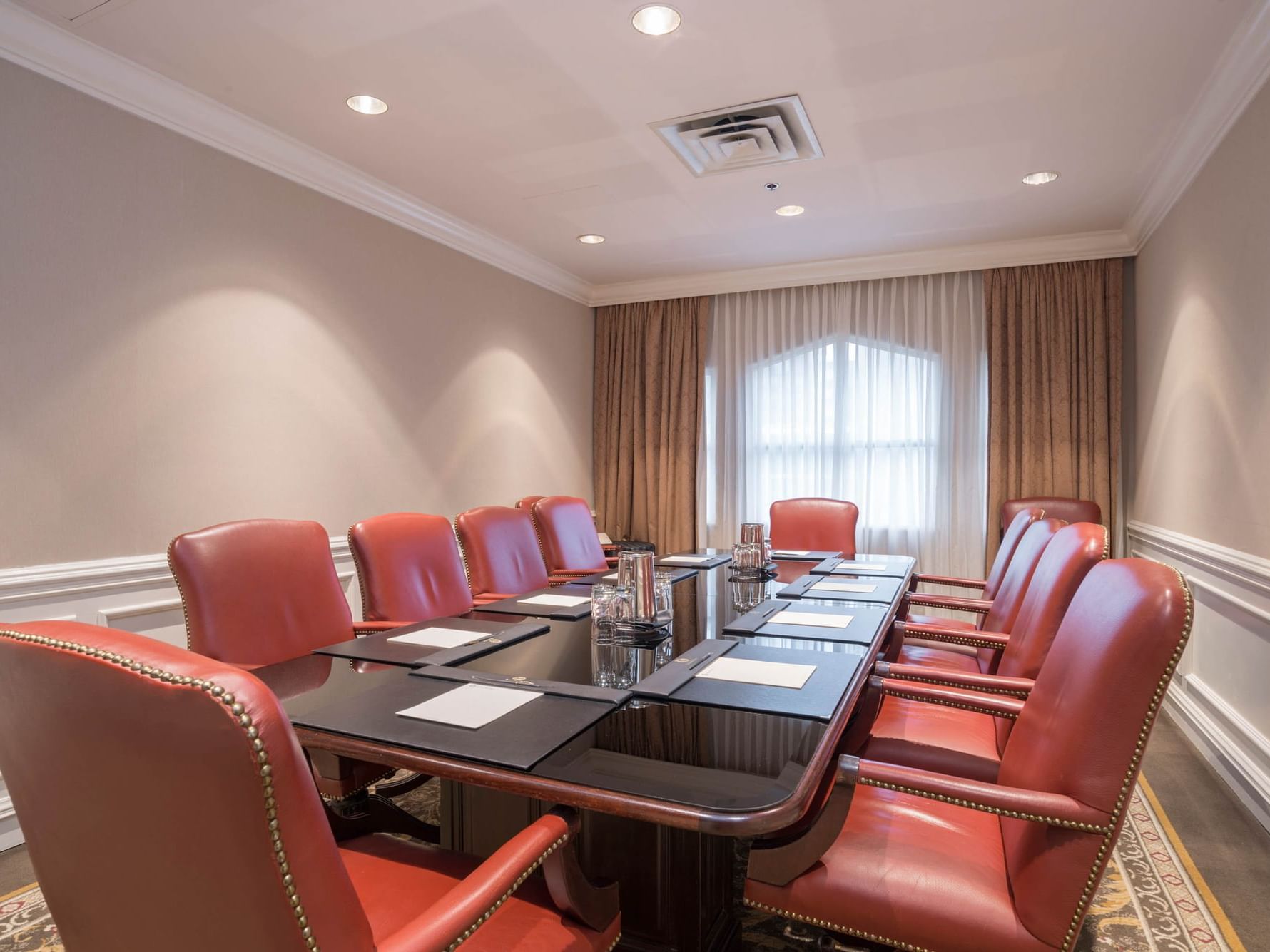 Capacity Chart
| | Square Feet | Classroom (2 per table) | Classroom (3 per table) | Theatre | U-Shape | Boardroom | Rounds x 10 | Half rounds x 6 | Half rounds x 8 | Hollow Square | Reception |
| --- | --- | --- | --- | --- | --- | --- | --- | --- | --- | --- | --- |
| Le Versailles Salon A | 2,310 | 74 | 111 | 220 | 66 | 48 | 200 | 96 | 128 | 90 | 220 |
| Le Versailles Salon B | 840 | 36 | 54 | 80 | 36 | 34 | 80 | 36 | 48 | 36 | 80 |
| Château Lafite | 918 | 32 | 48 | 80 | - | 40 | 50 | 30 | 40 | - | 70 |
| Château Belair | 910 | 28 | 42 | 80 | 24 | 24 | 50 | 30 | 40 | 30 | 80 |
| Château Margaux | 770 | 24 | 36 | 50 | 22 | 22 | 40 | 24 | 32 | 24 | 50 |
| Château Olivier | 750 | 24 | 36 | 60 | 22 | 22 | 50 | 24 | 32 | 30 | 50 |
| Salon Lautrec | 1,150 | 28 | 42 | 100 | 42 | 42 | 80 | 48 | 64 | 48 | 100 |
| Salon Cézanne | 462 | 12 | 18 | 30 | 15 | 16 | 30 | 12 | 16 | 18 | 30 |
| Salon Monet | 273 | 6 | 9 | 15 | - | 12 | 10 | 6 | 8 | - | 10 |
| Salon Degas | 273 | - | - | - | - | 10 | - | - | - | - | - |