Introducing Our Les Clefs d'Or Concierges
At The Sutton Place Hotels, we are pleased to offer concierge service that is second to none. In our locations at Vancouver and Halifax, we are proud to have expert concierges on hand, who are members of Les Clefs d'Or.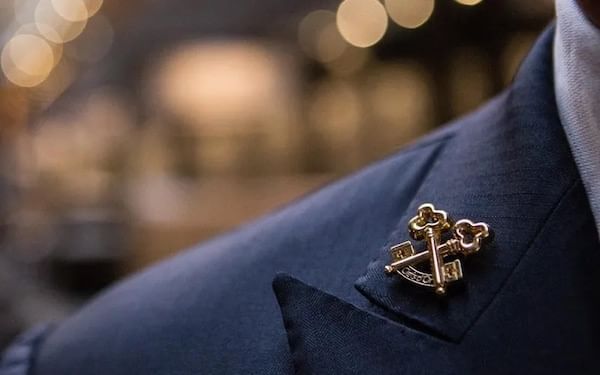 What is Les Clefs d'Or?
Les Clefs d'Or is a professional association of hotel concierges, with approximately 4,000 members in over 80 countries around the world. Service and guest experience is always top-of-mind at The Sutton Place Hotels, and our friendly concierges are some of the best in the business! Our concierge from Halifax, James Robar, is the only member in the Atlantic Canada region, while our concierge from Vancouver, Geoffrey Argue, has worked at The Sutton Place Hotel for 37 years. They are two of 135 dedicated Canadian members.
James and Geoffrey's main duties in the hotel are to assist guests with personal services such as making dinner and tour reservations, offering suggestions for events, and arranging transportation. They are experts of their cities and are always available for some brilliant local recommendations!
We sat down with James and Geoffrey to ask them about their roles as concierges in The Sutton Place Hotels.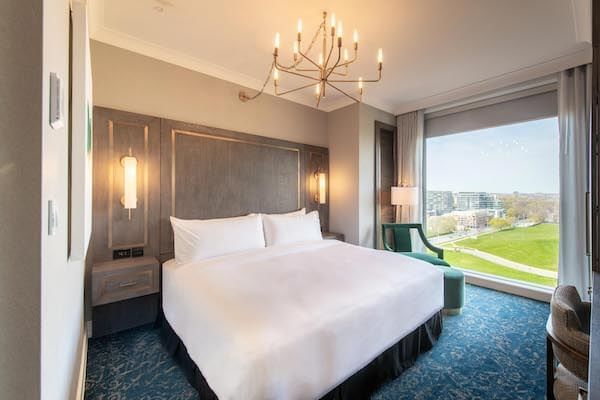 The Sutton Place Hotel Halifax
How would you describe the role of a concierge?
James: The concierge is the local expert. These days, technology gives travellers so much information, so the role of the concierge is important and ever-changing. We are now the local expert that guides the guest to the information that is most important to them.
Geoffrey: A concierge within a hotel holds a very important role, as they become the liaison between the guest, the rest of the hotel and the city. They become the go-to person within the hotel for all requests and inquiries. They are a person of many hats; problem solvers, shoppers, tour guides, meeting planners, food critics, theatre critics, couriers, travel agents, translators, confident, dog walkers, babysitters and many other vast roles notwithstanding miracle worker or magician!
What gives you the most satisfaction in your role?
James: I love getting to know my guests. Finding out what they like and directing them to the places in my city that will make a special travel memory is a very rewarding honour.
Geoffrey: Being able to fulfill all guest requests and having them leave happy knowing that they enjoyed their stay with us with a thank you and a big smile!
What is the toughest request you have ever received?
James: I was tasked with getting a last-minute dinner reservation for a large group that was in town for a conference. Restaurant availability in Halifax can be challenging, especially on the weekends of the busy tourist season. Luckily, my guest did not have a specific restaurant in mind but had a list of requirements. I was able to use my knowledge and network of restaurateurs to find a place that ticked all the boxes. I later got a lovely note from the guest, expressing her gratitude for my hard work and personal attention.
Geoffrey: We had a V.I.P. guest who has stayed with us for years and he requested that I find him two rooms in Paris during Fashion Week. I thought it was going to be a simple phone call to one of my colleagues in Paris, but I was wrong! The city was completely sold out and I was told that it would be an impossible request. I didn't give up, I kept at it and through one of my colleagues who was a fellow Clefs d'Or member at the world-famous Four Seasons George V Hotel, he gave me hope! He was able to persuade his General Manager to take the reservation for the two rooms even though they were full and would have to walk two of their guests to another hotel to accommodate my request. The guest was very impressed as he said he had already tried before he came to me.  
How long have you been at The Sutton Place Hotel?
James: I had the pleasure of opening The Sutton Place Hotel Halifax, so I have been in my current role for over 3 years now. I have been in the industry for over 25 years but have never had the unique opportunity to open a property, so I jumped at the chance.
Geoffrey: 37 years and counting!
What makes a great concierge?
James: A great concierge must be able to think outside the box and find solutions. The concierge should always be willing to learn and be curious. Most importantly, the concierge's network is vital to the success of the desk. I cannot possibly know everything so having a network of experts around, in various fields, makes the job so much easier.
Geoffrey: A person who can multitask, is patient, has empathy, is resourceful, and has an outgoing and warm personality.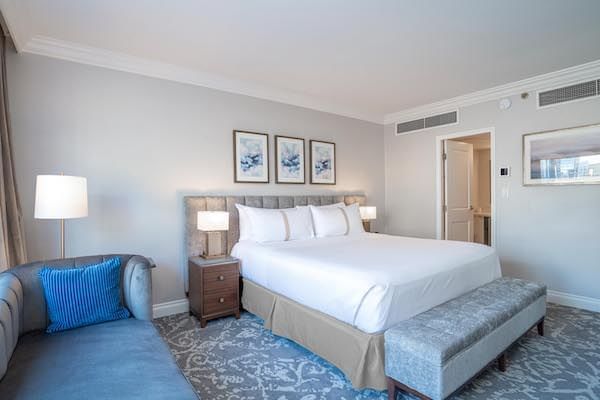 The Sutton Place Hotel Vancouver
You can recognize Les Clefs d'Or concierges by the keys they display on the lapels of their uniform. These crossed golden keys are more than just the symbol of the association, they are the symbol of guaranteed quality service.
Make sure to stop by for some great, personal recommendations from James and Geoffrey when staying at The Sutton Place Hotels in Halifax and Vancouver!