Sutton Wine Merchant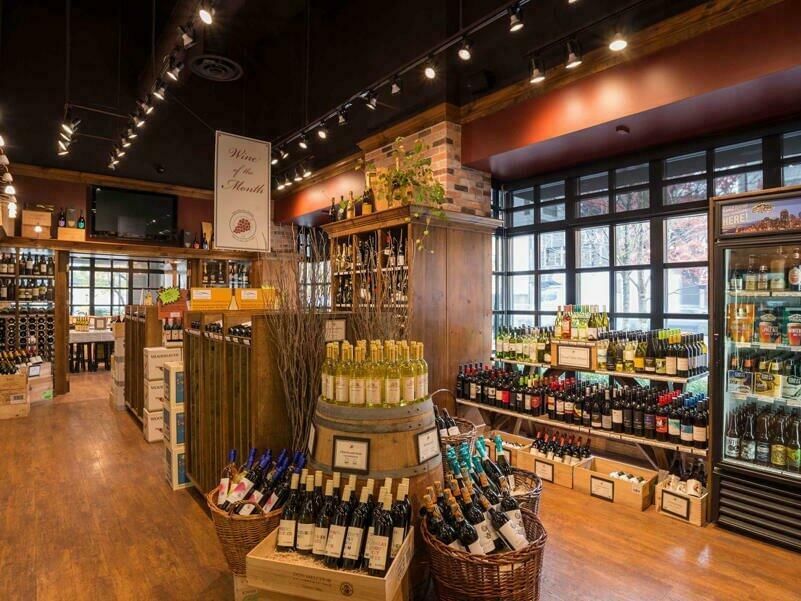 The Sutton Place Wine Merchant aims to provide good value while bringing fine wine within the reach of many individuals. The current stock of over 700 labels features many popular and exotic labels. They also feature a number of wine-related gift items, including custom-made gift baskets ranging in price from $40.00 – $250.00.
The boutique itself has a very cozy and rustic ambience, and carries a wide selection of attractively displayed wines from British Columbia, USA, Australia, and other popular wine regions across the world. Open seven days a week, regular wine tastings take place in the Private Tasting room, along with seminars and information sessions on winemaking and the wine industry.
Gift Baskets
When thinking of a special gift for a friend or loved one, why not choose from one of several gift baskets from the Sutton Place Wine Merchant. Gift baskets come in a variety of sizes, certain to fit your needs. Best of all, they can be customized to suit your need and budget as well as your personal taste.
For additional Gift Basket suggestions, or to customize your own basket, please contact one of our qualified Wine Consultants for assistance.
Location: 855 Burrard Street V6Z 2K6 Vancouver Canada
Phone Number: 604.642.2947
Hours of Operation:
Sunday - Wednesday: 11:00 AM - 7:00 PM
Thursday - Saturday: 11:00 AM – 10:00 PM