Activities On Revelstoke Mountain Resort
Revelstoke Mountain Resort is a true outdoor playground to enjoy all year round. In the warm summer months, take a trip to the family-friendly Aerial Adventure Park, take in the beautiful views on the Revelation Gondola or play a round of disc golf. During the winter months, enjoy skiing and snowboarding, snowmobile touring and afterwards, relax in one of the many local hot springs that Revelstoke Mountain Resort has to offer.
After a fun day of activities, settle down and enjoy a peaceful night's sleep in The Sutton Place Hotel Revelstoke Mountain Resort where outdoor adventures meet new heights of luxury!
Summer Activities on Revelstoke Mountain Resort
The Sutton Place Hotel is located on Revelstoke Mountain Resort, where several activities are available at your doorstep. Revelstoke is a true adventure playground during the summer months. Experience the best of the outdoors with mountain biking, hiking, sightseeing, the Pipe Mountain Coaster, the Aerial Adventure Park, a 9-hole disc golf course, axe-throwing, and more.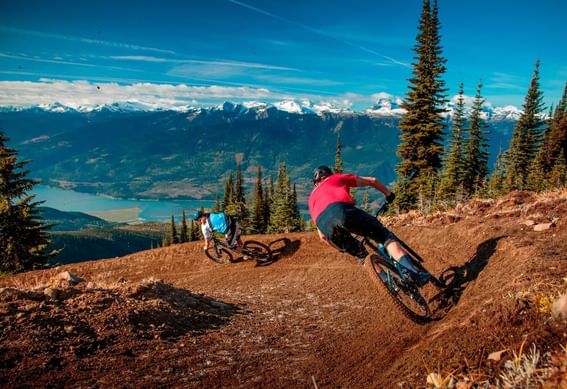 Mountain Biking
With terrain that is naturally "sendy", our trail-building team has put a lot of heart into curating the best aspects of the land and turning them into a progressive mix of epic downhill descents and picturesque enduro climbs and loops.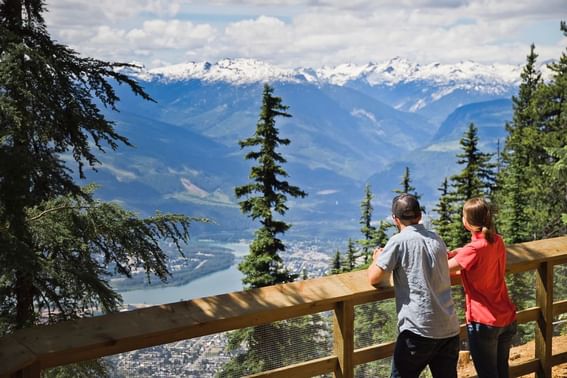 Sightseeing & Hiking
Glide through the treetops to Revelstoke's most beautiful view, overlooking the Columbia River as it winds through the valley between two towering mountain range; Selkirks and Monashee. Stroll your way up through subalpine rainforest, spectacular mountain views, wildflower meadows or an alpine lake.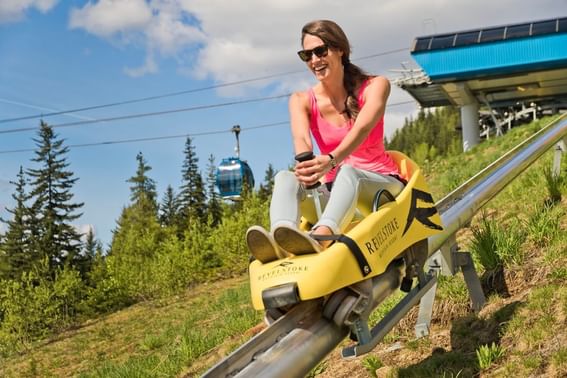 Pipe Mountain Coaster
Turn up the heat this summer and take a ride on Revelstoke's #1 summer attraction! Our two Mountain Coaster Tracks will take you for an exhilarating ride of twists and turns across ski runs, between glades and through a tunnel.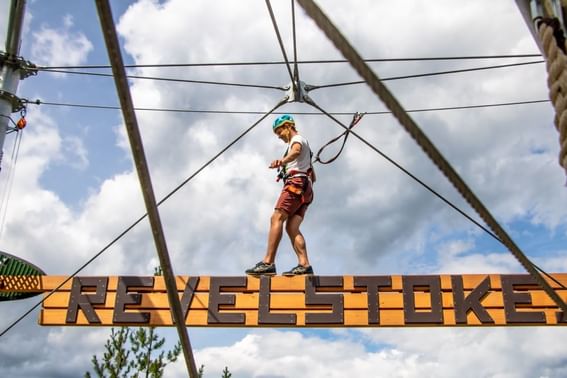 Aerial Adventure Park
This awesome fun-filled attraction will make you swing, climb, jump and free fall your way through our four-story ropes course. Challenge yourself on more than 50 different beginner, intermediate, and advanced obstacles.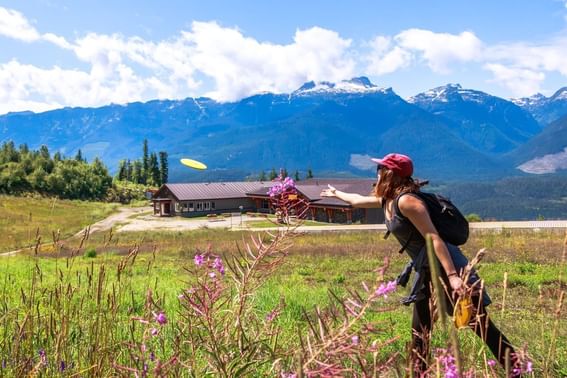 Disc Golf
Come try your hand (and your aim) at our 9-hole disc golf course! The first tee pad is located just a short walk from the Village Plaza.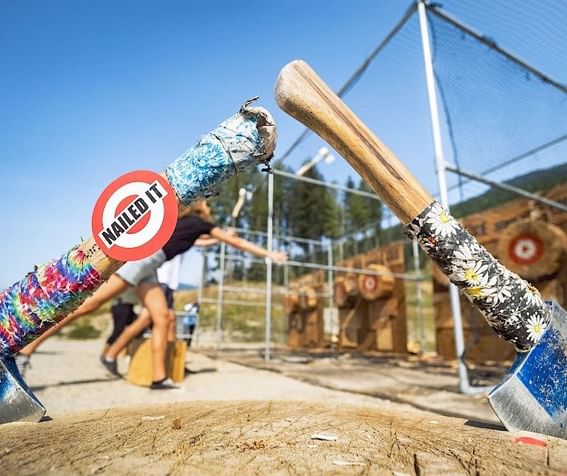 Peak Axe Throwing
Unleash your inner lumberjack. We teach you how to throw, give you 5 practice throws and 10 throws for your chance to win a prize.
Play All Day Pass
Make the most of your visit to Revelstoke Mountain Resort this summer with the Play All Day Pass, offering incredible value with access to all of the Resort's star attractions, including the Pipe Mountain Coaster, Aerial Adventure Park, Sightseeing & Hiking, Disc Golf, and Axe Throwing.
Winter Activities at Revelstoke Mountain Resort 
The Sutton Place Hotel is located on Revelstoke Mountain Resort, where several activities are available at your doorstep. Revelstoke is a true adventure playground during the winter months. Experience the best of the outdoors this winter with skiing and snowboarding, heli-skiing, snowmobile touring, Nordic skiing, cat skiing, snowshoeing and hot springs.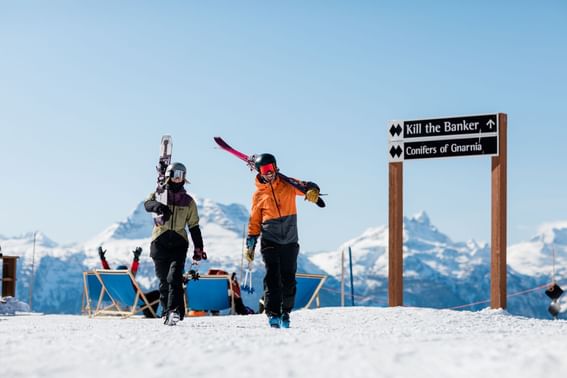 Skiing and Snowboarding
Welcome to paradise! Skiers and snowboarders return year after year to feel the thrill of the steep, get lost in the pow, and lap the stoke until their tank is empty. Known for our 1,713M verticle, 15.2KM decent, and an average of 10.5M of snow we attract winter adventurers from all over the world. Don't miss your chance to experience the hype this winter, grab your gear, friends, and passes and meet us on the mountain!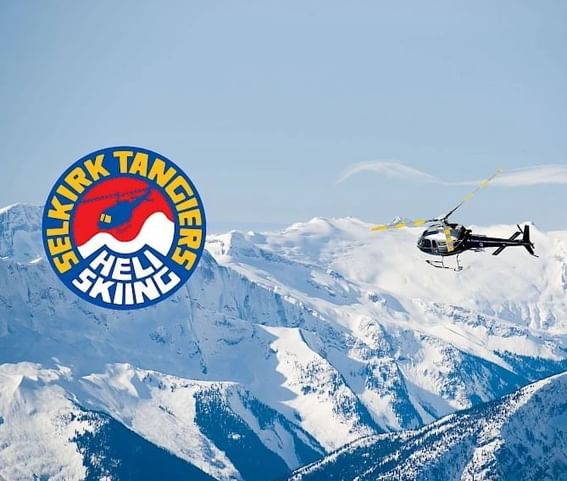 Heli Skiing
Bordering two pristine national parks, the ski tenure for Selkirk Tangiers is an unspoiled 500,000+ acres of unspoiled wilderness. With over 400 established runs from towering peaks to sheltered valley floors, Selkirk Tangiers offers a variety of terrain options. Ski from alpine cols, across wide-open glaciers, through rolling meadows, and down into old-growth cedar rainforest, past giant centuries-old trees.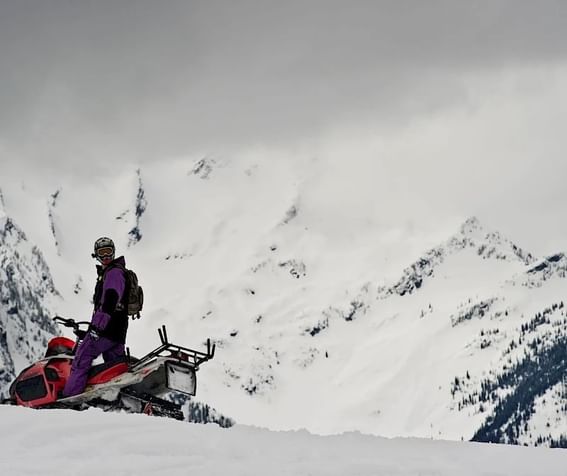 Snowmobile Touring
When it comes to snowmobiling look no further than Revelstoke. With annual snowfalls of 10.5 metres and endless terrain to suit any level, we have what you're looking for.  Grab your crew and plan your trip with one the amazing touring companies in town.
Nordic Skiing
Glide through winter at the Revelstoke Nordic Ski Club. Enjoy 30km of groomed trails and stunning scenery at Mt. Macpherson, suitable for both Skate and traditional cross-country skiing.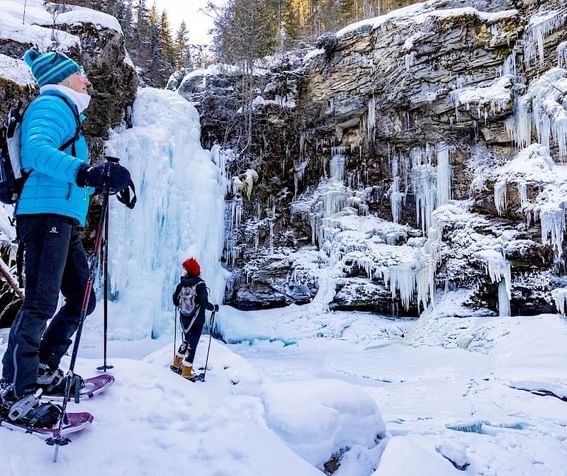 Snowshoeing
Snowshoeing is one of the best ways to get out and explore Revelstoke this winter. Enjoy guided tours or choose your own adventure through endless trails scattered throughout town.
Hot Springs
No winter vacation is complete without a little relaxation in the mix. Make time to enjoy one of the local hot spring locations, ranging from rugged and natural to naturally hot with a resort finish.