5 of Vancouver's Top Seafood Delights
Sit back, relax, and let us share some of the perfect spots to visit during your stay at The Sutton Place Hotel Vancouver.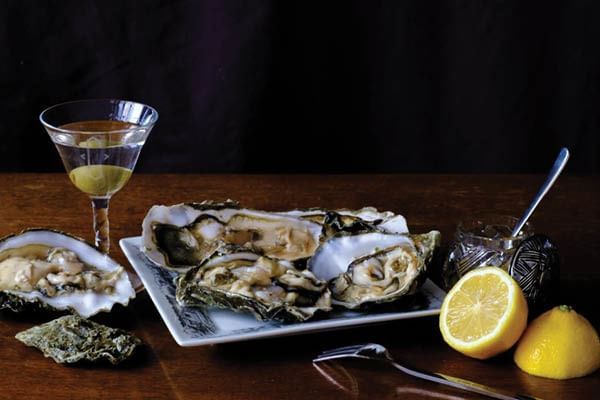 Boulevard Kitchen & Oyster Bar
Boulevard Kitchen & Oyster Bar is a feast for the senses that boasts a menu full of seafood delights, and is tantalizingly close to the front doors of The Sutton Place Hotel Vancouver. Named one of the top 100 restaurants in Canada and co-founded by Chef Alex Chen, Boulevard is a culinary experience that you must try. Alex Chen was the first winner of Iron Chef Canada, led Team Canada to a top-ten finish at the Bocuse d'Or, and has a string of awards and accolade too long to list.

The atmosphere is just as carefully designed, with an ambiance that perfectly complements the old-world décor of The Sutton Place Hotel. The restaurant has a charmingly open layout, inviting guests to take in the sights and sounds of the kitchen. From the stylish bar to the intimate dining spaces, Boulevard has a perfect spot for everyone. Every bite is a celebration of coastal flavors, carefully curated by an expert culinary team. It's truly a seafood experience like no other, and one that you won't want to miss.

Blue Water Café
As a seafood lover searching for Vancouver's finest seafood restaurant there's little need to look further than the elegant Blue Water Cafe. Situated in the heart of Yaletown, this upscale restaurant offers an intimate and warm ambiance that is perfect for a business dinner or a romantic night out. With fresh seafood flown in from across the globe, the Blue Water Cafe's dishes will transport your taste buds to the seaside. Plus, their knowledgeable staff can assist you in selecting the perfect wine pairing from their extensive wine list.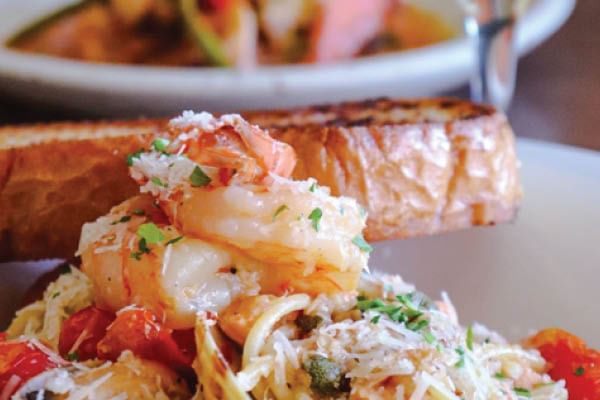 Joe Fortes Seafood & Chop House
And if award-winning is a criteria, Joe Fortes Seafood & Chop House offers a dining experience sure to leave your mouth watering. With an abundance of seafood and classic steakhouse options, Joe Fortes caters to a variety of palates. They pride themselves on only serving the freshest seafood, having even been awarded "Best Seafood Restaurant" by Where Magazine for 15 years straight. Whether you're in the mood for a casual lunch with coworkers, a romantic dinner for two, or a private event, Joe Fortes has it all. With a bustling oyster bar, a heated rooftop patio, and an extensive wine list, you're sure to have a delightful dining experience.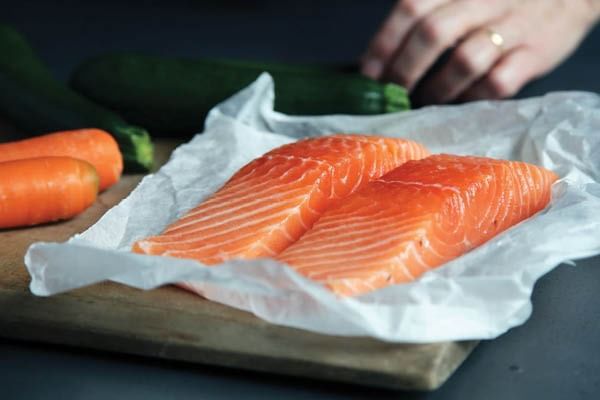 The Fish Counter
If you're looking for a casual atmosphere with fresh and sustainable seafood, then The Fish Counter is a must-visit spot. You can see their dedication to sustainability from the moment you walk in the door, with a wall of framed certifications and awards from organizations such as the Ocean Wise Seafood Program. Not only does this family-run restaurant take pride in offering some of the freshest seafood in the city, but they also have an in-house seafood market. If you're a seafood lover, don't forget to try their famous fish and chips, which are cooked to perfection in organic canola oil.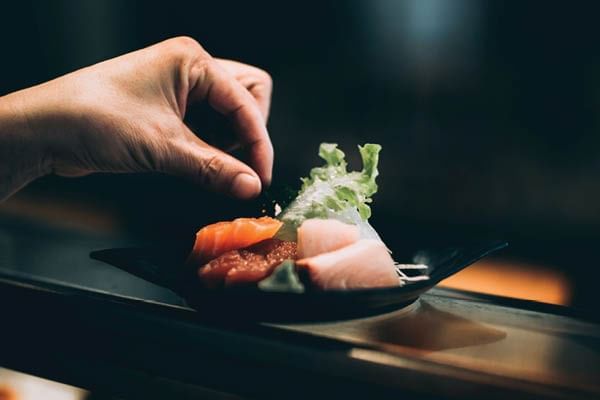 Miku
Last but not least, if you're a sushi lover and haven't yet experienced Miku, you're in for a treat. As a restaurant that prides itself on serving "contemporary Japanese cuisine" with a touch of West Coast flare, Miku is one of the few places in Vancouver where you can indulge in a truly unique dining experience. From their famous flame-seared Aburi sushi, to their sashimi platters and perfectly crafted cocktails, Miku truly has it all. Paired with their sleek, modern atmosphere, it's the perfect place to grab dinner and drinks with friends or even take a date. Just be prepared to be so blown away by the food, you might end up giving up sushi for good - because nothing will ever compare to Miku.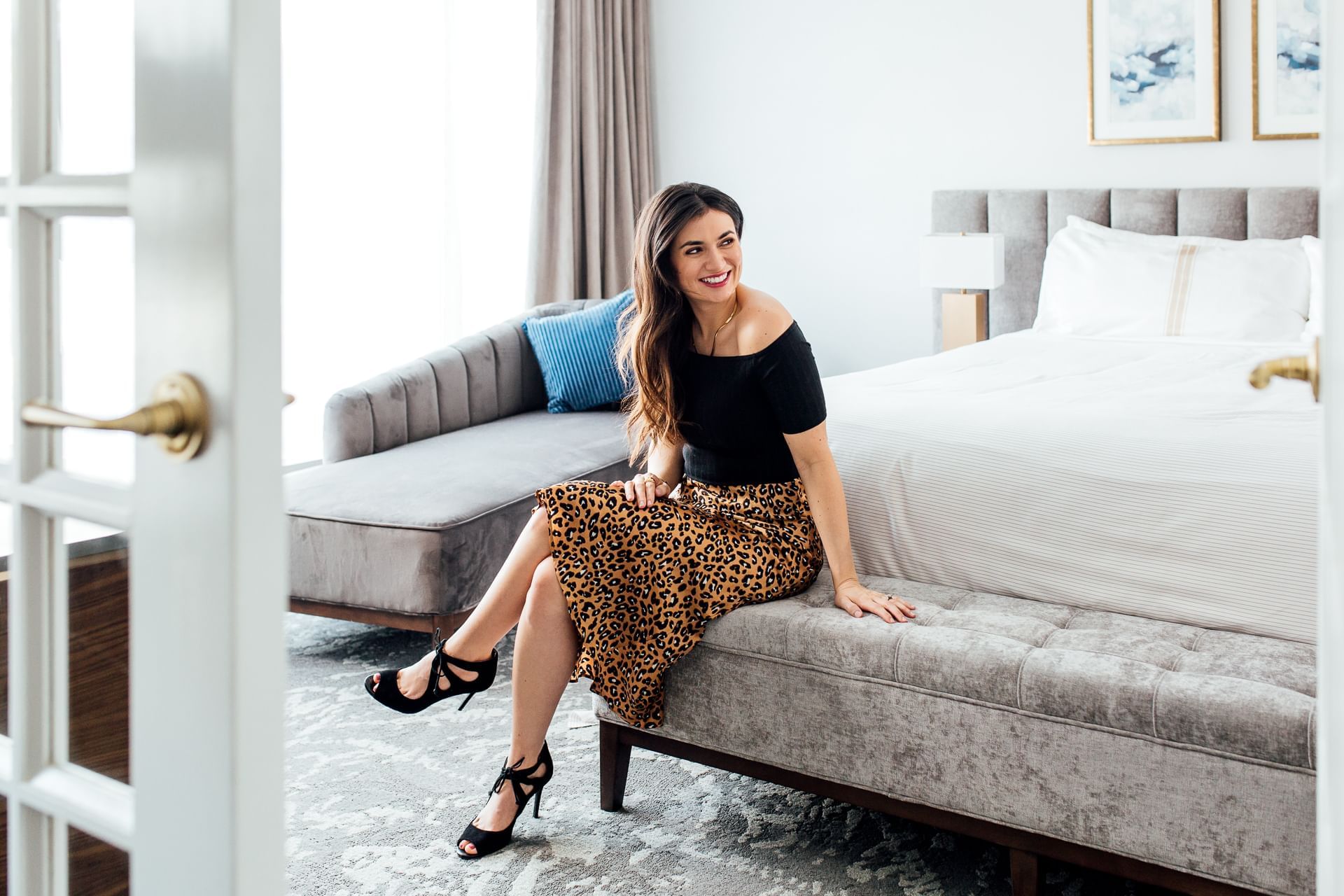 Our Hotel In Downtown Vancouver
And there you have it, seafood lovers and hotel guests! The best of the best seafood restaurants in Vancouver, hand-picked for you by The Sutton Place Hotels. Whether you're in the mood for fine dining, casual bites, or something in between, these five spots are sure to please any palate. So go ahead and indulge in some of the freshest, most delectable seafood dishes that Vancouver has to offer. Who knows, you might even catch a glimpse of a celebrity or two! Remember to book direct for the best offers. Visit suttonplace.com/vancouver.