Summer in Revelstoke: Couple Itinerary
Looking for a summer escape that captures all of the thrills of the outdoors? Then look no further than Revelstoke in British Columbia. In the summertime, Revelstoke warms up and comes alive with opportunities for outdoor activities. We've put together the itinerary for your couple getaway!
Day 1
Upon arrival, you can take in the amazing views as you wind your way into the town tucked between the Monashee and Selkirk Mountain Ranges. Check-in and get settled. The Sutton Place Hotel offers the only slope-side accommodation in Revelstoke, and is the perfect destination for a luxury getaway, while being close to all of the action! With a heated outdoor pool, Sointula Massage & Day Spa, plus full suite guest rooms–it really the perfect couple retreat.
If you have time, check out the national parks in the area. Glacier National Park has fantastic hiking options, and you'll be rewarded with panoramic views on every hike. The trail up Avalanche Crest is a steep, intermediate climb, with views of glaciated peaks and alpine splendor along the way.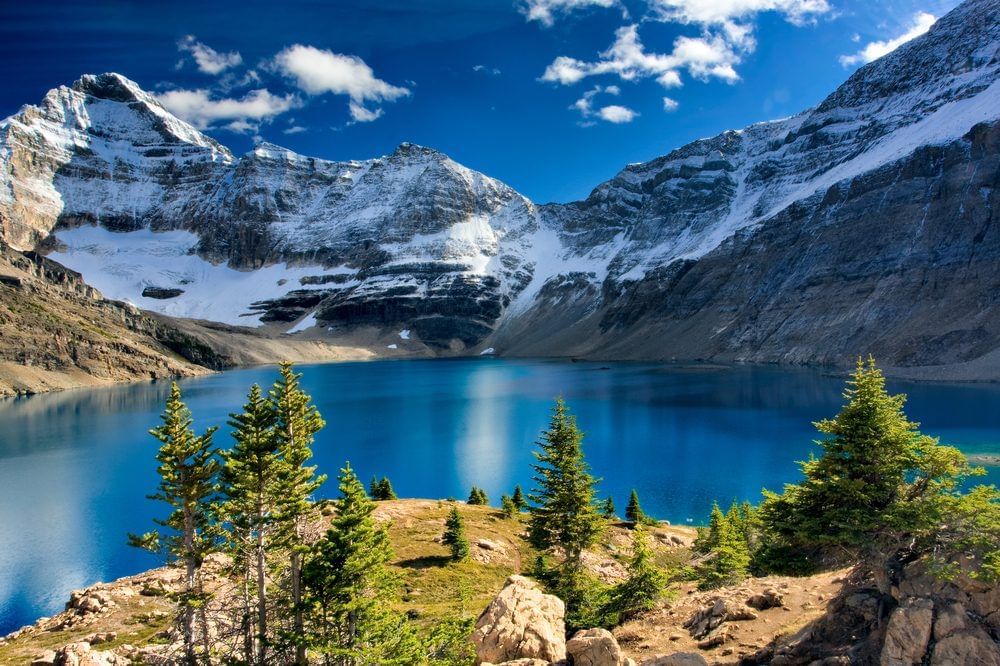 PC: National Parks
Day 2
Check out the endless activities right on your doorstep at Revelstoke Mountain Resort. Get tickets for the number one summer attraction – the Pipe Mountain Coaster. Make the most of your day on the mountain with a Play All Day Pass, which includes access to the Pipe Mountain Coaster, along with numerous activities such as the Aerial Adventure Park, Disc Golf Course, axe throwing, plus hiking and sightseeing trails at the top of the Revelation Gondola.
If you are two adrenaline junkies, mountain biking might be more your style! The Revelstoke mountain biking scene is legendary for the ease of alpine backcountry access, fun and flowy cross-country mountain biking trails, and downhill mountain biking. Revelstoke Mountain Resort offers a selection of trails that will not disappoint.
After a day of activity, you can get great food right at the hotel at Rockford Bar|Grill or Mackenzie Common Tavern for some casual dining. Then soak and relax in the heated pool after a busy day.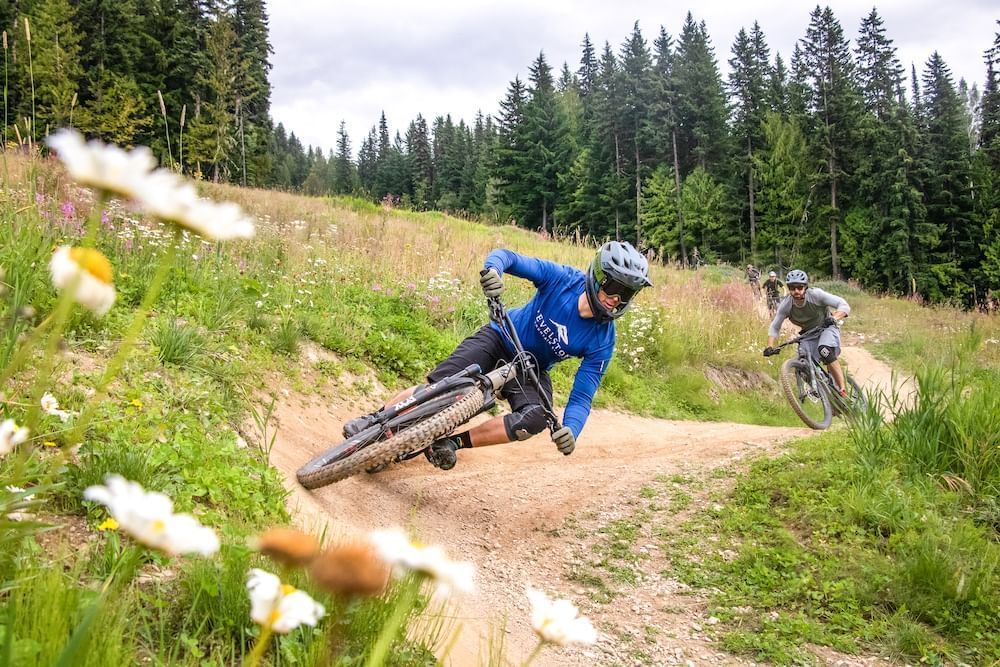 PC: Revelstoke Mountain Resort/Tom Poole
Day 3
Grab your morning coffee fix from La Petite Baguette, ideally located in the hotel. Then it's time to head out on the water of Revy's lakes, rivers and streams. If you're comfortable without a guide, rent a canoe or kayak and check out Lake Revelstoke, the Columbia River or upper Arrow Lake.
In the evening, be sure to check out the craft breweries and distilleries in the area. Revelstoke is home to some of the finest craft beers and spirits in the region. Mount Begbie Brewing Company's Tasting Room is open 3-8pm Thursday-Sunday and offers flights, pints and growler fills. You'll go for the beer but stay for the view!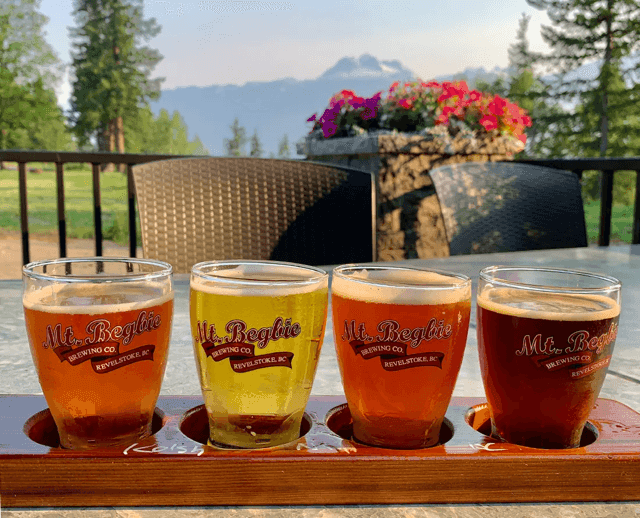 PC: Mt Begbie Brewing
Day 4
Make your final day a relaxing one. Revelstoke is home to some of the best hot springs in BC. Soak your muscles after a few days of adventure. Check out Halcyon Hot Springs for a luxury experience, or Halfway Hot Springs for a rugged, all natural encounter. Hot springs carry an array of healing benefits, plus it's a great way to spend an afternoon.
Finish off your trip with a meal at The Old School Eatery. From the delicious modern menu to the chic cocktail list, this spot has something for everyone with what they like to call - "sophisticated comfort food".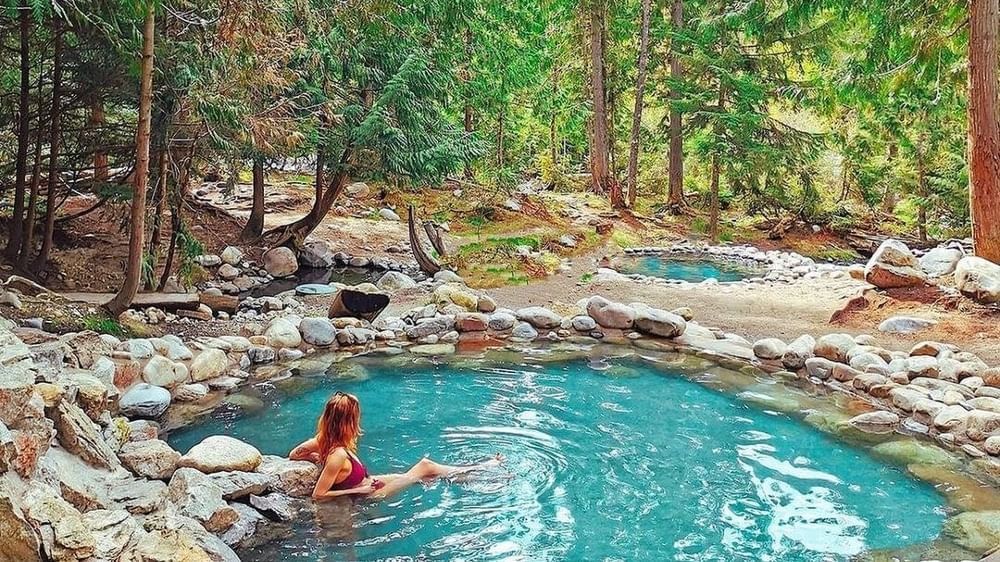 PC: Kootenay Hot Springs
Revelstoke abounds natural beauty, and through these 4 days of fun, adventure and relaxation, you will get to experience the best that Revelstoke has to offer in the summertime.