Indoor Pool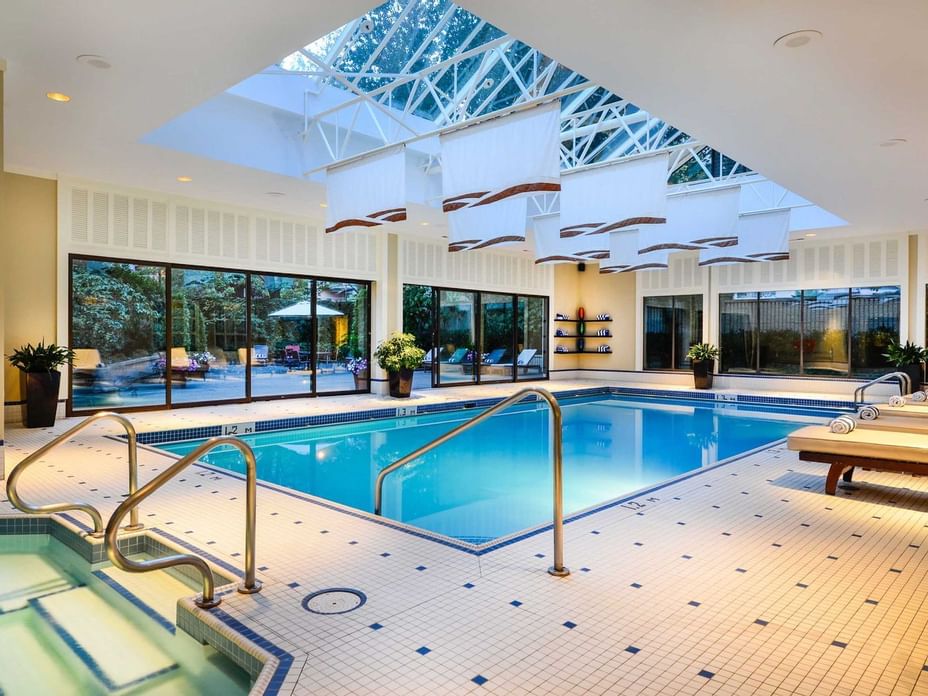 You'll never have to worry about the weather stopping you from completely unwinding in the indoor pool oasis at La Grande Résidence.
Pool: 7:00 am – 10:00 pm (7 days a week)
Jacuzzi: 7:00 am – 10:00 pm (7 days a week)
Furnished indoor pool deck & outdoor patio (outdoor patio open during the summer only)
Change rooms for men & women - OPEN
Complete change room amenities - CLOSED
Complimentary towel & locker service - CLOSED
Steam Rooms (2) - CLOSED
Note: the pool will be closed to guests from April 18th until May 18th due to unforeseen maintenance requirements. We apologize for any inconvenience that this may cause.