The Best Places To See Spring Blossoms In Vancouver
Vancouver is a beautiful and dynamic city that offers something for everyone, from outdoor enthusiasts to foodies to culture buffs. The city is situated on the Burrard Peninsula and is surrounded by water on three sides, backdropped beautifully by the stunning North Shore Mountains.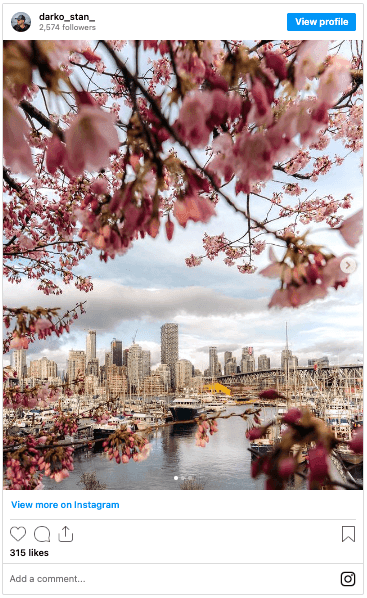 Spring is the perfect time to explore Vancouver as the city awakens from its winter slumber. The streets are strewn with cherry trees, magnolias, dogwoods, and rhododendrons (to name a few!) but where are the best places to see spring blossoms in Vancouver? Let's dive right in!

When Is The Best Time To See Spring Blossoms In Vancouver?
The first buds begin to burst in late March/early April. By mid to late April, you'll experience blocks and blocks of delicate pastels and heavenly scents–quite a spectacular display and a sure sign that spring has arrived in Vancouver.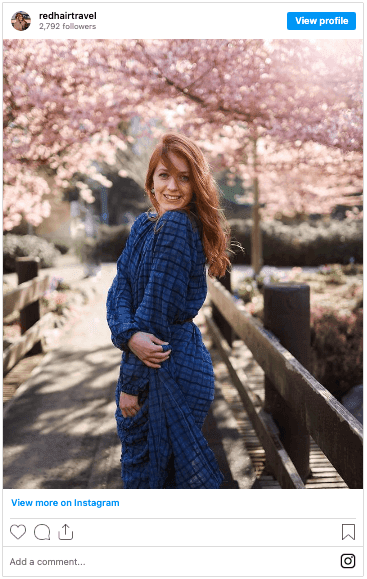 To mark the occasion, the City hosts a number of events, which encourage locals and visitors to get out and experience the blossoms. This could be a guided walk or creativity sessions such as a photography workshop or art-making.

What Do Spring Blossoms Symbolise?
The arrival of the blossom represents spring and new beginnings. They're a gentle reminder of the cyclical instincts of nature and that, even after the darkest winter, there can be new beginnings.
In Japanese culture specifically, the cherry blossom season is highly symbolic and is known as 'Sakura'. During this time, droves of admirers will gather to picnic beneath the cherry trees in a tradition known as 'Hanami'. Embrace spring and cherry blossom season in Vancouver by experiencing our very own Japanese-themed fair, 'Sakura Days' at the VanDusen Botanical Garden.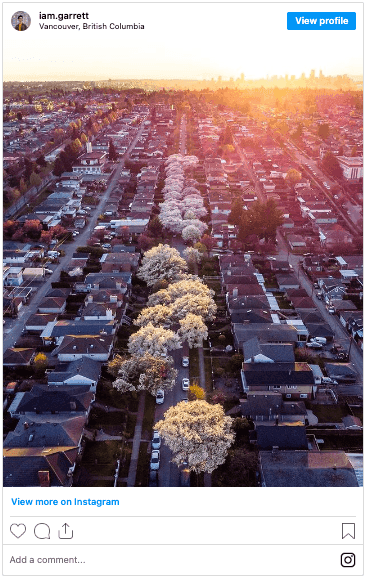 3 Of Our Favourite Spots To See Spring Blossoms In Vancouver

1. David Lam Park
As well as being a great space for recreation, David Lam Park is home to a number of cherry blossom trees. This guy (the Honorable David Lam) even gifted one hundred Akebono cherry trees to his Park as a symbol of friendship. Today, it plays host to The Big Picnic–a Sakura kick-off event that attracts people of all ages to experience spring blossoms in Vancouver.
You'll find David Lam Park right on the Sea Wall between the Granville Street Bridge and the Cambie Street Bridge. It's a 20-minute walk from the Sutton Place Hotel. If you're arriving via transit, alight the SkyTrain at Yaletown-Roundhouse and walk just one block south on Pacific Boulevard.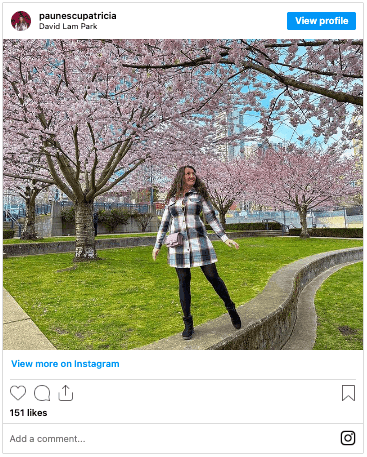 2. West 22nd Avenue (between Trafalgar Street and Yew Street)
There are a lot of photo ops on West 22nd Avenue. The blossoms here are particularly plentiful and you'll often see visitors admiring the blooms. We recommend starting at Trafalgar and strolling east to Yew to get the full experience. Remember to take your camera!
To get to 22nd Avenue from The Sutton Place Hotel Vancouver, we'd recommend boarding the #2 bus on Burrard Street at Robson Street. It will take you across the Burrard Bridge and through Kitsilano (which is full of beautiful blossoms), and south down MacDonald Street where you'll alight at 21st Avenue.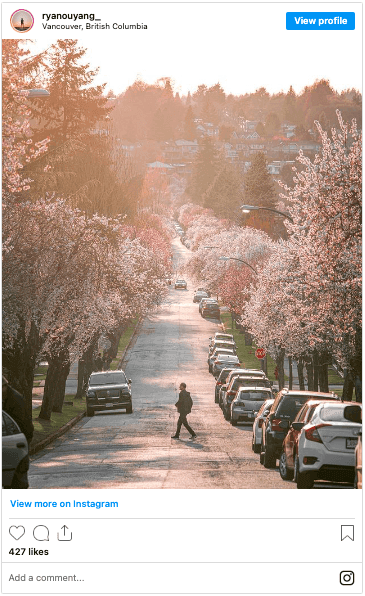 3. Queen Elizabeth Park and The VanDusen Botanical Garden
Two Vancouver icons, Queen Elizabeth Park and The VanDusen Botanical Garden are synonymous with plant life, and you'll find tons of it in all seasons. Spring is a particularly beautiful time to visit and you'll find lots of cherry blossoms to admire. Queen Elizabeth Park is public whereas The VanDusen Botanical Garden will require a ticket ($8.90 - $12.30 depending on the time of year).
You'll find the two just a block apart between Granville Street and Main Street at W 33rd Avenue. The easiest way to get to either is via SkyTrain on the Canada Line. Alight at King Edward Station or Oakridge-41st Avenue.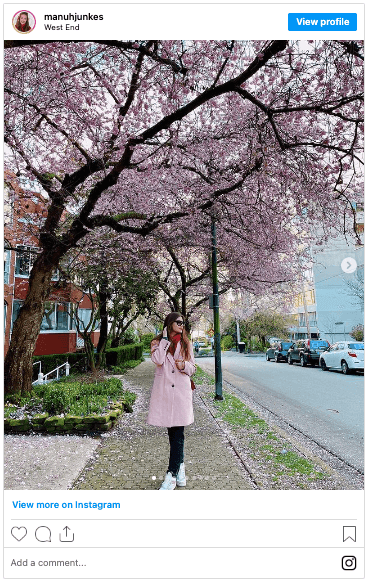 Other Spring Activities In Vancouver
Vancouver is a beautiful city to visit in the spring and the best way to explore, in our opinion, is either by foot or by bike. Our famous Sea Wall is a great way to see the city! It's recognized as the longest uninterrupted waterfront path in the world at over 28km. There are a number of beautiful sections to enjoy, including Stanley Park, English Bay, and Kitsilano Beach.
Another great spring activity in these parts is hiking. As the snow begins to melt, our trails become accessible once more. Some great options in the spring might be Lynn Valley Canyon or Norvan Falls. Remember that trails at higher elevations could still be buried in snow well into May or even June. Be sure to check the trail status as part of your planning, and be prepared for inclement spring weather!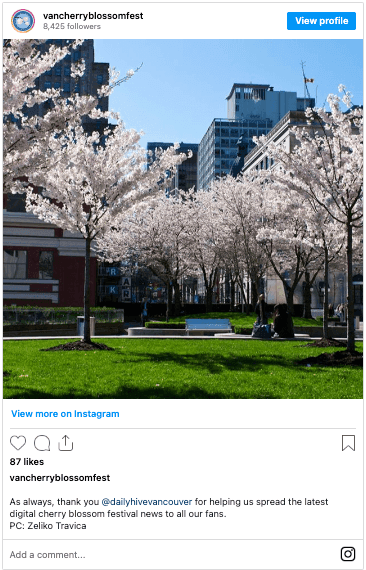 Our Luxury Hotel In Vancouver
The Sutton Place Hotel Vancouver is located in the heart of downtown, making it a convenient base for exploring the city. It's within walking distance of many popular attractions, including Stanley Park, the Vancouver Art Gallery, the iconic Gas Town district, and high-end retail on Alberni Street.
Enjoy award-winning, contemporary dining at our onsite restaurant, Boulevard Kitchen & Oyster Bar, or settle into one of our leather Chesterfields and enjoy a tipple fireside at The Gerard Lounge. After a day of seeing spring blossoms In Vancouver, retire to one of our deluxe guest rooms or suites where you can savour an exquisite night's sleep.